It's not discrimination, just treating people differently!
Fully vaccinated students at Southfield Regional Academic Campus in Michigan can go to prom for free this year, while unclean degenerate lepers unvaccinated individuals will have to pay an $80 tax, according to a recent story in Breitbart.
"It's not a violation of the law as we are not requiring individuals to receive the vaccine nor are we prohibiting those without a vaccine from attending," the superintendent, Jennifer Martin-Green reportedly told one resident in an email, according to Breitbart.
The superintendent did not respond to Breitbart's question if the price segregation model would violate its promise to "not discriminate on the basis of race, color, religion, national origin, gender, disability, age, height, weight, marital status, genetic information or any other legally protected characteristic, in its programs and activities, including employment opportunities," as listed in Martin-Green's email.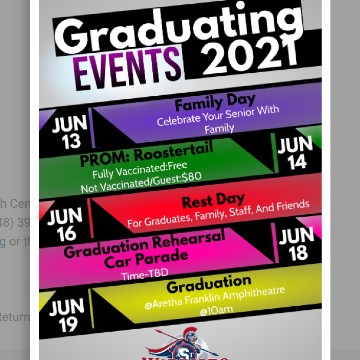 It could still be a form of discrimination, illegal or not, if the high school institutes a tax on students who do not want to get vaccinated, which is what this fee is.
For example, people with disabilities and people with religious objections to the vaccine would have to pay more to go to prom than people who get the vaccine.
Furthermore, many parents and students may decide not to get the vaccine because as teenagers, the likelihood of them contracting coronavirus and suffering severe symptoms is incredibly microscopic.
The campus, which has over 200 students and is 98 percent black, has a weak case for asking students to get vaccinated from a perspective of keeping other people safe, since the county has already reached high levels of vaccinations among the elderly and the population at large.
According to the Oakland County COVID dashboard, 80 percent of seniors 65 and older have already been fully vaccinated. A total of 61.9 percent of adults have been fully vaccinated, too. The county has likely reached herd immunity, and at a minimum, its most vulnerable older citizens have been protected.
The high school has struggled with science as of late, keeping in place a hybrid learning model, despite two leading public health professors determining that community COVID positivity rates are not an effective barometer for school reopening.
It may soon need a lawyer, too, if a Southfield Regional parent wants to knock down its discriminatory tax.
MORE: Teacher caught on video berating a maskless vaccinated student
IMAGES: Jasni/Shutterstock; Southfield Regional Academic Campus
Like The College Fix on Facebook / Follow us on Twitter