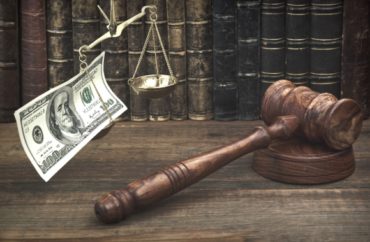 Supreme Court's Janus ruling continues to put pressure on organized labor
A recent agreement by the Michigan teachers' union has freed over a dozen teachers from being forced to pay union dues, according to attorneys for those looking to cancel their union membership.
The move is the latest in a string of judicial decisions that have weakened teachers' unions' demands to pay dues in the wake of the precedent-setting 2018 Janus ruling by the Supreme Court.
In early September, the Michigan Education Association announced it was no longer demanding dues from 13 public school employees, including two who had originally sued the union in late 2018.
The additional 11 employees "benefited from the settlement but were not party to the original case and didn't necessarily resign their memberships at the same time as the two plaintiffs," said Jacob Comello, a spokesman for the plaintiffs' attorneys, in an email to The College Fix.
For years, the MEA tried to charge union dues to two employees of the Port Huron Area School District, Linda Gervais and Tammy Williams, despite both employees resigning their union membership in writing.
Gervais, an account clerk and secretary who had been employed with the district since 1991, resigned her union membership in writing on September 25, 2013. In July of 2014, Gervais retired from the district altogether.
But in January 2018, she received a letter from a collection agency attorney telling her she owed $647.30 in union dues for the period between her written resignation from the union and her retirement from the district.
Williams, a secretary, had been employed with the Port Huron district since 1997, joined the union in 1998, believing it was a condition of her employment. She resigned her membership with MEA in writing on September 17, 2013.
Following her resignation, Williams was contacted no fewer than 32 times demanding she pay $622.39 in back dues; in May 2018, the union's collection agency threatened to take her to court.
Both employees resigned their union membership shortly after Michigan's "Right-to-Work" law went into effect in March 2013.
Yet in June 2018, the U.S. Supreme Court issued an opinion preventing employers from forcing employees to pay dues to a union to which they don't belong. In Janus v. AFSCME, the court held that the compulsory payment of fees to any union as a condition of employment violates the First Amendment.
In early 2019, Gervais and Williams won a settlement from the union, releasing the women from their obligation to pay the back dues. Further, in mid-September, the MEA indicated that "report[s]… of nonpayment of dues" have been "expunged" for eleven other Michigan public school employees.
The Michigan complainants were represented by attorneys from the National Right to Work Foundation, which also argued the Janus case before the Supreme Court.
In April, the American Association of University Professors returned $5,251.48 to University of Connecticut accounting Professor Steven Utke following a lawsuit filed by the Right to Work Foundation. In July, the Foundation helped a Ventura County Community College professor earn his freedom from teachers' union dues.
"Linda Gervais and Tammy Williams stood up for their rights under Michigan's Right to Work law and the Janus decision, and now they have not only won, but have secured protection for several of their colleagues around The Wolverine State from these illegal dues demands," said foundation President Mark Mix in a statement.
"I was on the executive board of the union," Williams told The Center Square, explaining her reluctance to leave the MEA. "I come from a strong union-supporting family, and I really believed in unions."
"I'm just glad there was a good outcome and other people got helped," she told the site.
MORE: Professor wins settlement blocking forced union dues
IMAGE: Shutterstock.com
Like The College Fix on Facebook / Follow us on Twitter