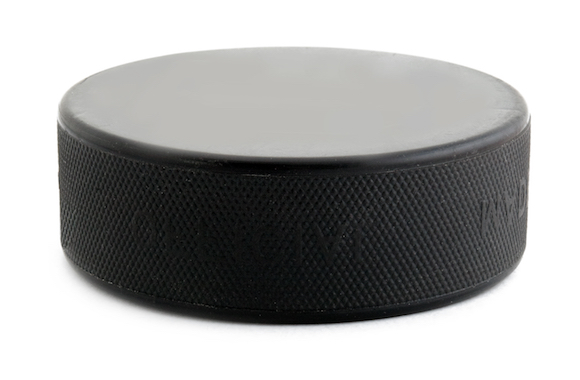 Instead of, you know, guns
A university in Michigan is taking a novel approach to the threat of school shooters, outfitting its faculty with hockey pucks in order to protect against potential mass murderers armed with firearms.
The weaponized pucks at Oakland University are "a 'last resort' precaution to throw at any active shooters on campus," The Detroit News reports.
According to the university's police chief, the program stemmed from an idea raised during an active shooter training session, in which "one attendee asked what staff and students could bring to prepare themselves for a fight."
The chief "recalled once being struck in the head with a puck and said it 'caused a fair amount of damage to me'."
The "spur-of-the-moment" decision "had merit to it and kind of caught on," the chief said. The faculty union at the university went on to spend $2,500 on the pucks and are distributing them to faculty members, as well as students, for free.
According to one professor, "My first reaction was: You are talking about facing an assault weapon and asking us to fight back with hockey pucks? It sounded silly. Then I went through the training session, and it all made sense. None of us want to face an armed assailant. Students will look to us for leadership in a situation like that."
"[T]his idea makes as much sense as anything else," that professor remarked. According to The Detroit News, the university "has an ordinance against weapons."
MORE: Yes, teachers should be allowed to carry guns
IMAGE: mexrix / Shutterstock.com
Like The College Fix on Facebook / Follow us on Twitter