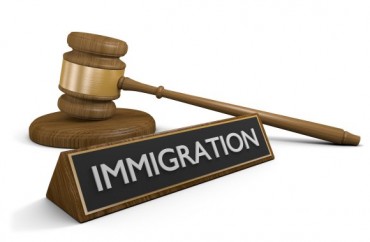 Buffalo State University (SUNY Buffalo) is canceling a months-old agreement made with a local community center to house 44 undocumented migrants in its dorms, citing safety concerns.
According to the New York Post, university officials noted that parents were concerned about reports of sexual assault regarding a pair of migrants who had been bused in from New York City.
Buffalo State Interim President Bonia Durand said in a statement "As we are welcoming our students back to campus Tuesday, we wanted to ensure the best possible learning environment for our students and smooth functioning of our university operations."
The school's agreement with the Jericho Road Community Health Center was made in May. The university had allowed the migrants to stay in its dorms due to the center being filled to capacity.
Jericho Road CEO Dr. Myron Glick (pictured) said Buffalo State's decision was unfair as it was based on the misdeeds of others "to whom they have no connections," Buffalo News reports.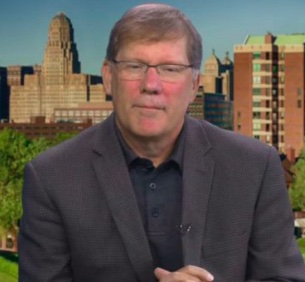 "We live in a community where there's prejudice," Glick said. "And this decision was made, really, in my opinion, as – what's the right word? – in reaction to that prejudice."
"I felt compelled to speak about this action by Buffalo State because it was discriminatory against these asylum seekers who are human beings just like you and me," Glick added. "We do worse by the families we are serving if we don't speak up for them."
MORE: NYC mayor offers illegal immigrants free tuition to leave the city
"We don't know exactly where we're going to go," said Josephine Amuna Loki, 30, an asylum-seeker from South Sudan. "And it's just so stressful. I feel like we're going to be just on the streets."

Loki, who was born in Kenya, said she came to the University of Delaware on a fellowship for young African leaders last year, but decided to stay in the U.S. because her women's advocacy work left her in danger in South Sudan. She came to Buffalo in hopes of joining her brother in Canada, only to be turned away at the border and sent to the Vive Shelter by Canadian customs officers last September.

Another migrant who has been staying at Buffalo State, Rabiatou Traore, said she, her husband and their two children endured a six-week trek from Brazil to Southern California that included a five-day hike through the Panamanian jungle. Originally from Guinea, Traore said the family lived in Brazil for several years but decided to come to the United States because Brazil seemed increasingly dangerous and a bad place to raise their sons, who are age 7 and 1.
In her statement, Durand said the university "attempted to connect Jericho Road to local organizations" that could help with alternate housing arrangements.
MORE: More than 408,000 unauthorized immigrants go to college in U.S.
IMAGES: David Carillet/Shutterstock.com; Spectrum News 1 Albany/Twitter
Like The College Fix on Facebook / Follow us on Twitter