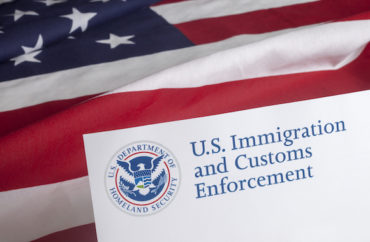 Texas among states offering in-state tuition, some aid to immigrants here illegally
More than 408,000 students without legal permission to be in the country are enrolled as undergraduates in United States colleges and universities, comprising 1.9 percent of all college students nationwide.
The American Immigration Council and the Presidents' Alliance on Higher Education presented the numbers in a report updated this month.
"This estimate represents a decrease of 4.2 percent from 2019, when 427,000 undocumented students were enrolled," according to the report. "The drop likely reflects overall enrollment decline due to the pandemic and economic pressures, as well as factors that specifically impact undocumented individuals."
The "vast majority" of these immigrants, accounting for three out of four, arrived in the U.S. as children or teenagers, according to the report. "These students, commonly known as Dreamers, have grown up in American neighborhoods and attended American schools."
Even more, "the undocumented students who came as adults have lived in the U.S. for an average of eight years," the report continued.
The immigrant students are racially diverse.
"Forty-six percent of undocumented students are Hispanic, 27 percent are AAPI (Asian American Pacific Islander), close to 14 percent are Black, and 10 percent are white," according to the report.
Most of these students, more than 77 percent, attend public two- and four-year colleges and universities, including community colleges.
California, Texas and New York are the three states with the highest numbers of college students who are here illegally.
Inside Higher Ed reported on how some state policy aids these immigrants, who are ineligible for financial aid.
Texas in 2001 "became the first state to offer in-state tuition and some financial aid to that group through nonresidency requirements, such as having a high school diploma from a Texas school," according to the news outlet. "Legal challenges to the state's programs have largely been unsuccessful, despite its conservative make-up."
"Recently, an appeals court upheld a policy at the University of North Texas which charges higher tuition for out-of-state students than that paid by unauthorized Texans."
MORE: Professor rips fast food employees, demands to know their immigration status
IMAGE: danielfela / Shutterstock.com
Like The College Fix on Facebook / Follow us on Twitter