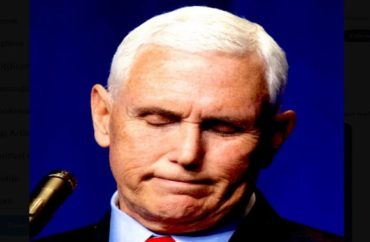 Former Vice President Mike Pence appeared at the University of North Carolina this past week which, according to the student paper, resulted in some students leaving campus out of fear for "their safety."
The Daily Tar Heel reports that Pence spoke on April 26 about "a range of issues" at the "Saving America from the Woke Left" event sponsored by the Young America's Foundation and the campus College Republicans.
The UNC Young Democrats and members of 15 other student groups joined for a pre-Pence speech protest (pictured), dubbed "Saving America With the 'Woke Left.'"
Freshman Sawyer Husain, who's from Pence's home state of Indiana, said "it can be tough to 'see no outcry' in response to some of Pence's statements" and added he was "overjoyed" at the protest.
Freshman Moira Kelly went further, saying Pence's presence on campus was "disturbing" and noting some of her friends "drove home" because they "were scared for their safety in anticipation of the [Pence] event."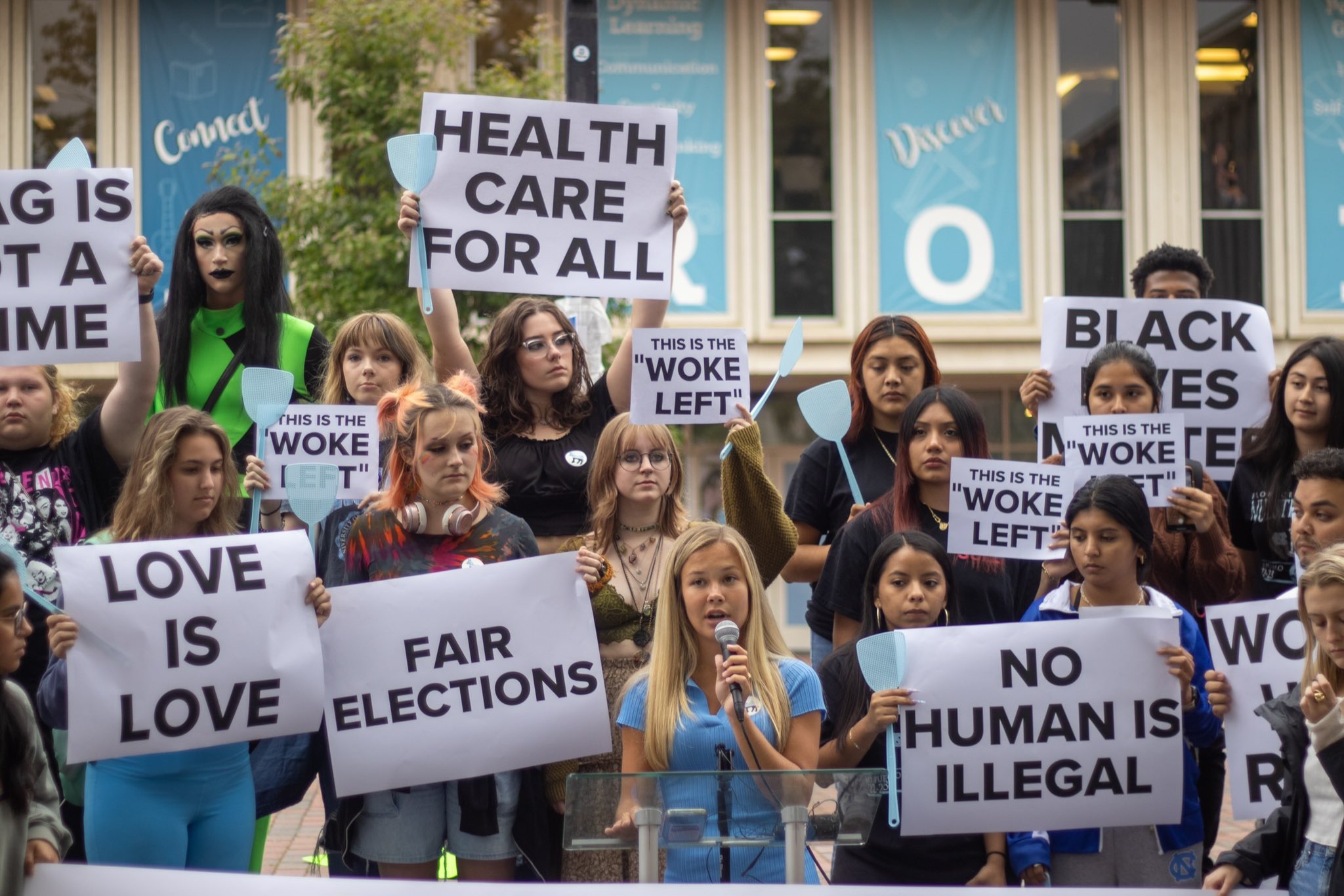 According to the report, the UNC Black Student Movement posted a statement on social media claiming that a "self-proclaimed" Pence-supporting "adult non-student individual" had entered two buildings with fliers featuring "homophobic and racist language" such as "Trump Pence hates queers."
MORE: Teacher allegedly tells class VP Mike Pence should be 'shot in the head'
The BSM said the (Pence) event featured a representative of a "disgraced and dishonest administration" and "brought racist right-wing ideologies to the forefront" of campus which "incited hate crimes that affect student safety" (presumably a reference to the individual with the fliers).
"We will continue to advocate for a better campus for those who have far too often been excluded from the privilege of safety awarded by whiteness and heteronormativity," the BSM statement added.
This is what freedom looks like, Mike. pic.twitter.com/6PrecuCwro

— UNC Young Democrats (@UNCYoungDems) April 28, 2023
In his speech, Pence ripped the Biden administration for its "all-encompassing assault on culture and free speech" and said "I believe we're on the verge of a great comeback for freedom, and I believe we will save America from the woke left."
MORE: Cancel Pence speech to protect LGBTQ+ community, student says
IMAGES: Jennifer, UNC Young Democrats/Twitter
Like The College Fix on Facebook / Follow us on Twitter