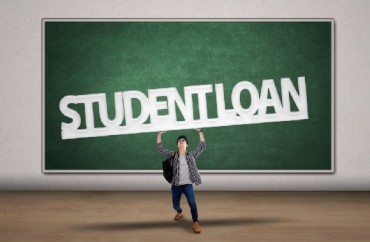 A majority of young people of all political persuasions support the creation of some sort of national service program for those 25 and under linked to student loan forgiveness or a similar incentive, according to a new poll.
The Institute of Politics at Harvard University quarterly survey, released Thursday, found that most young Americans support such a program: 61 percent of young Democrats, 64 percent of young Republicans and 51 percent of young Independents.
The survey of 18- to 29-year-olds found that 7 percent even support a mandatory national service, while only 10 percent of respondents said they would not support national service at all; 33 percent were either unsure or did not answer, according to pollsters.
"Of particular interest to millennials throughout the 2016 campaign was their concern about repayment of student loan debt. Post campaign, young adults are still very much focused on this issue," Maggie Williams, director of Harvard Kennedy School's Institute of Politics, said in a news release. "… We suspect that in the near future, national, state and local leaders will hear directly from millennials on this important issue."
MORE: Student loan debt hits $1.27 trillion, grows $3,055 every second
The service program could take forms such as military service, domestic improvement programs such as AmeriCorps or City Year, or international programs such as the Peace Corps.
An article in the Harvard Political Review spun the results as an indication that the results stand in contrast to young people's "bad rap."
"This data reveals that many young Americans are committed to the idea of service, while another large portion may be under-informed as to what national service can look like," the Review notes. "… . In much of the world, national service programs attract youth to service in exchange for education, job training or as a requirement for future employment."
The Review points out that such service is mandatory in Kenya, Nigeria and Ghana, and adds "these kinds of service programs furnish youth with marketable skills, kindle community responsibility, and engage young people in positive activity to prevent radicalization and recruitment by terrorist organizations."
The survey was conducted after the inaugural address.
Additional survey results found that 62 percent of the young adults believed the overall tone and level of civility in American politics has decreased in the last five years.
"Young Republicans are more hopeful about the future of America by a margin of 10 to 1 after President Donald Trump's inaugural address, while young Democrats are fearful and independents are split between hopeful and fearful," the poll also found.
MORE: Socialism is more unpopular with millennials than capitalism, new Harvard survey finds
Like The College Fix on Facebook / Follow us on Twitter
IMAGE: Shutterstock