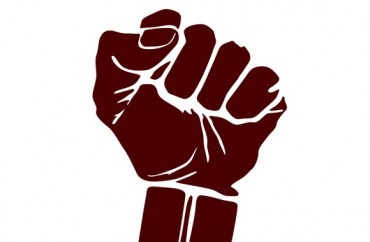 The Milwaukee Public Schools have set aside $471,073 in next year's budget "to create a 'cultural studies curriculum'" and to enhance overall school performance via "facilitation of meaningful dialogue and support on issues surrounding race and trauma faced in communities and schools."
This amount almost equals that allocated for College Access Centers, Universal Driver Education, and Advanced Studies of World Languages combined.
According to The Daily Caller, the district says it is not "actually team[ed] up with" Black Lives Matter — it will just work with folks "who share the movement's concerns and goals."
Oh, well that's better. I suppose.
Roughly half of the funding will go towards staff training. I'm sure that training will be beyond invigorating.
"We're doing this work because national and local studies tell us young men of color in Wisconsin and Milwaukee are more likely to be represented disproportionally in the justice system and less likely to be represented proportionally in colleges and universities," said MPS spokesman Tony Tagliavia.

So where specifically is that money going? According to the budget:

"$471,073 is budgeted to support the 'My Brother's Keeper' initiative by collaborating with branches of government, local businesses and community organizations to increase the number of males of color who are succeeding academically and socially. Efforts include ensuring that culturally responsive teaching practices are in place at all schools, enhancing the district vision for student participation in a wide range of after-school activities and supporting trauma-informed care."

Tagliavia insisted that "no funding is going to a Black Lives Matter Organization," saying that "the name speaks to some of the issues raised by the movement, specifically racial disparities in education."
The budget is not yet finalized — there's a hearing scheduled for tomorrow.
Read the full WISN and Daily Caller stories.
RELATED: Teacher on leave after Black Lives Matter complains about his school discipline comments
RELATED: Another St. Paul, Minnesota t eacher on leave for 'controversial' social media comments
Like The College Fix on Facebook / Follow us on Twitter
IMAGE: Shutterstock