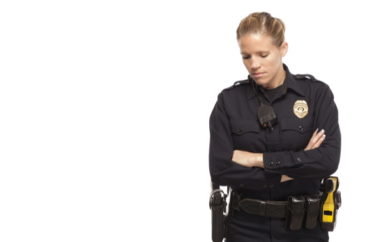 The Minnesota Police and Peace Officers Association sent a letter to Governor Tim Walz on Friday expressing concern about an alleged anti-cop book and materials that were used in a state elementary school.
The letter specifically cites the book "Something Happened in Our Town: A Child's Story About Racial Injustice," taught in a 4th grade Echo Park Elementary School class. The association says it "instills fear of police officers in young children."
The publication's synopsis claims the book "aims to answer children's questions about such traumatic events, and to help children identify and counter racial injustice in their own lives."
However, according to Bring Me The News, the 10,500-officer-strong MPPOA says the book "encourages children to fear police officers as unfair, violent, and racist."
The MPPOA called for the book to no longer be recommended for elementary level-students.
The Minnesota Departments of Education and Health noted the book has won several awards and that there are different opinions about police noted throughout it.
"For example, in the same section of dialogue cited as a concern by MPPOA there is a statement that 'there are many cops, black and white, who make good choices.' We share that view, and recognize that most who work in law enforcement have good intentions and are working hard to serve their community," the departments' statement said.
Language in this book leaves the impression unchecked that police officers routinely pull over, arrest, and kill black people without consequence. It says cops are "mean to black people" or "shot them because they were black" or police officers "stick up for each other" to help police officers get away with doing bad things. This book encourages children to fear police officers as unfair, violent, and racist.

There are worthy discussions for our state to have surrounding race and equity in society and what children can do to be part of a more just world. We absolutely support making stronger community connections and bring people together. But divisive language that leaves children with the false impression police officers are out to hurt people based on the color of their skin is defamatory, wrong, and harms genuine public safety efforts.

Our members deserve better from the state than to see their profession demonized. Their families deserve better from the state than to see their loved ones who risk their lives disparaged and unfairly cast as violent or racist, and we hope you agree.
Alpha News reports three GOP state representatives issued a statement backing the MPPOA: "Demonizing an entire profession, including parents of the children to whom this book is being promoted, is not the way to bring people together."
Read the Bring Me The News and Alpha News articles.
MORE: Minnesota 'Teacher of the Year' takes knee during National Anthem
MORE: MN teacher gets over $500k after exposing racial discipline quotas
IMAGE: Straight 8 Photography / Shutterstock.com
Like The College Fix on Facebook / Follow us on Twitter