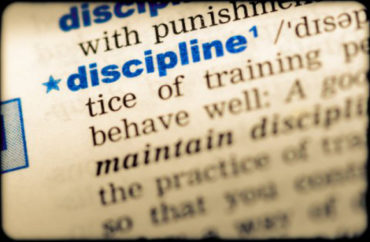 A teacher in Minnesota who had complained about racial quotas in school discipline has been awarded over half a million dollars in a settlement.
Aaron Benner, who's black, alleged retaliation by the St. Paul Public Schools in the form of four "personnel investigations" following criticism of discipline policies promoted by Glenn Singleton's Pacific Educational Group.
Benner filed a lawsuit against the district in May of 2017 after the city human rights department determined his case had probable cause.
The St. Paul NAACP supported Benner's lawsuit.
According to Alpha News, Benner's first complaints in the 2011-2012 school year were sent through "proper channels" but fell on "deaf ears." A year later he exposed a policy of giving school principals bonuses for "reducing suspensions" which, he claimed, led to classroom chaos.
Next, Benner and a few others spoke against discipline quotas at a 2014 board meeting. This was the final straw for the district, apparently.
The settlement is large, but it is likely the district didn't want to proceed with a suit, due to the discovery and bad publicity that it would bring. Benner had also just won a court ruling that allowed him to seek punitive damages in the case. And before that ruling, the district had tried to get the case thrown out, only to be shot down by the judge.

Benner told the Star Tribune in an email: "I thank God for all the blessings in my life. I turned 50 this year, got married in July and now (there is) this settlement."

While a teacher for the St. Paul School District, Benner last taught at John A. Johnson Achievement Plus Elementary. After being pushed out, Benner took a job at a charter school in 2015, and now works at Cretin-Derham Hall.
Benner told news station KSTP "My message is we are crippling black students with racial equity plans that do a disservice. We should not be telling minority students they will not be disciplined the same as other students when their behavior is unacceptable and sometimes even violent."
In a statement, the district told the station that it was "pleased th[e] matter is resolved" as it will avoid "protracted legal proceedings."
Benner wasn't the only teacher targeted over school discipline matters; two teachers were transferred to different schools after a Black Lives Matter activist took issue with their (discipline) complaints, with one eventually forced into retirement.
Another (female) teacher had complained about harassment and assaults by students, but said the district refused to address them. Due to her speaking out, she claimed she was forced to begin meetings with the statement "As a white woman I feel… " She eventually received a $75,000 settlement from the district after filing a lawsuit.
Read the Alpha News and KSTP articles.
MORE: St. Paul teachers ripped by BLM get transferred to new schools
MORE: Another St. Paul teacher on leave for 'controversial' social media comments
IMAGE: Shutterstock.com
Like The College Fix on Facebook / Follow us on Twitter