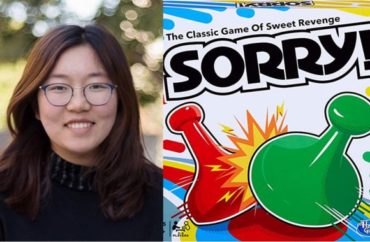 'We believe in the board game's power to deliver touched narratives, make unapproachable themes accessible, and build intimacy in social relationships'
The Massachusetts Institute of Technology is offering a workshop this summer on how to design board games to "tackle social and cultural issues."
"Board game design is an inclusive art method, creating a relatively free and safe space for all ideologies and opinions," according to the description for the non-credit workshop offered by the architecture department.
"We believe in the board game's power to deliver touched narratives, make unapproachable themes accessible, and build intimacy in social relationships," the description states. "In this workshop, we will focus on the board game's overlooked educational and intellectual aspects that could serve as a tool to tackle social and cultural issues in daily life."
The description states further:
During class, we will play, discuss, demonstrate, design, and play-test board games. Through a mixture of learning methods, you will understand how board game design can help raise awareness, propose interventions, and resist existing problems in a playful tone, and gain knowledge that allows you to evaluate and analyze any board games in the future. Most importantly, this workshop will help you start designing and developing your board game prototype. You can bring any topics, themes, or questions you might have been thinking about into this course and explore them within the framework of gameplay design.
The class is taught by Doris Duanmu "an architect, urbanist, educator" and student at MIT.
Duanmu's (pictured) research "incorporates personal narratives to interrogate the designer's role in socially, culturally, and politically produced architectural and urban agendas," according to her university bio. She shared her experiences living as a "queer" person in Shanghai during COVID lockdowns. She also has researched "spacial equity" problems in New York City.
"There are evident inequities in New York City in how public space is distributed, restricted, used, and made unusable, and how this results in clear disparities in public health, mobility and environmental justice for New Yorkers, across all New York neighborhoods," the MIT research project stated.
MORE: Yale studies 'anti-racist problem' of video game hair
IMAGES: MIT; Hasbro
Like The College Fix on Facebook / Follow us on Twitter