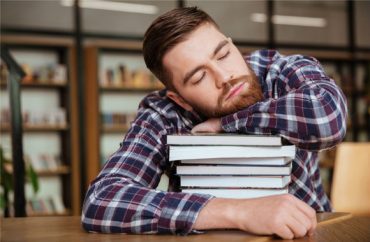 White student didn't apply for fear of being 'stereotyped' as racist
The University of Missouri is still seeking salvation in diversity quotas and endless diversity training for faculty, staff and students, even as it struggles to draw new tuition dollars, particularly from white would-be applicants.
The New York Times has a big Sunday feature on the fallout from Mizzou's racial protests nearly two years ago, and the contrasting reactions from different demographics that would otherwise consider enrolling at the university system's flagship Columbia campus.
Not only has it shuttered several dorms, laid off hundreds and cut back on communications and lobbying because of low enrollment, but Mizzou's library has resorted to "begging for books," including a pretty pricey collector's item:
The tent city [set up by protesters in November 2015] has been restored to a well-manicured emerald field of grass, but all around campus, signs of the university's suffering are evident.

The library is asking for donations to buy 400 books that it wants, including a $5,250 copy of "Complete and Truly Outstanding Works by Homer."
MORE: Mizzou student leaders tell freshmen 'we are not crybabies'
And even though the campus is in the "prime viewing area" for the Aug. 21 total solar eclipse, it still has a few dozen vacant dorm rooms available for $120 a night.
The biggest problem, though: Neither white nor black young people think they will be welcome on campus.
Black freshmen enrollment has plummeted 42 percent:
Black students were already a small minority. They made up 10 percent of the freshman class in 2012, a proportion that fell to just 6 percent last fall.

Whitney Matewe, a black student from McKinney, Tex., who will be a senior in the fall, said that after the protests, her parents asked if she wanted to transfer, but she decided to stay because she is in Missouri's prestigious journalism school. …

"Being 'the other' in every classroom and every situation is exhausting," she said.
MORE: Black student leaders threaten to burn down Mizzou frat house
Yet white student Tyler Morris said he chose another school near Mizzou because he "didn't want to be that person who I guess was stereotyped because I was white." In other words: assumed to be racist by Mizzou's vocal and in-your-face black student activists, whose cockiness grew exponentially after they deposed UM System President Tim Wolfe and Mizzou Chancellor Hank Foley.
There are apparently many Tylers out there: The white enrollment dropoff of 21 percent has been the most damaging financially because white students were already the majority on campus.
Even though many campuses are better known for anti-Semitic allegations, Mizzou's mythical "poop swastika" scared away at least one Jewish student whose family went to Mizzou:
[Aly] Zuhler, who is Jewish and grew up in suburban St. Louis, said she could not stomach going to a place where blacks and Jews might feel unwelcome. …

She enrolled instead at Truman State University in Kirksville, Mo., where she will be a sophomore this coming year. "Looking for colleges is intimidating just by itself," she said. "Adding anti-Semitism on top of that was just too much."
MORE: Mizzou forces 'diversity and inclusion training' on students
Even as new UM System President Mun Choi says the "general consensus" for Mizzou's woes is the fall 2015 protests – based on specious incidents like politically convenient racial slurs allegedly hurled at an ambitious student body president – Mizzou is doubling down on the very practices that promote racial resentment:
Missouri also has appointed a chief diversity officer; promised to double the percentage of minority faculty members by 2020 and recruit more minority postdoctoral fellows; and is requiring diversity training for faculty and staff members and incoming students. …

"I think we squandered a rare opportunity that we had to be a local, regional, national, global leader in terms of showing how a university can deal with its problems, including related to race relations," Berkley Hudson, a journalism professor, said.

The protests could have been turned into an asset — a chance to celebrate diversity. "We still can," he said.
MORE: Mizzou official who bullied student journalist disappears from staff page
Like The College Fix on Facebook / Follow us on Twitter
IMAGE: Dean Drobot/Shutterstock