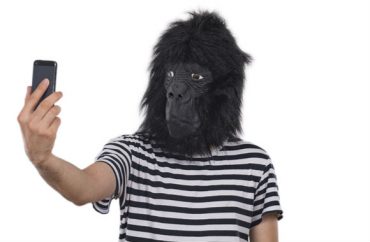 Same day student activists hold a funeral for free speech
Like other universities around the country, the University of Missouri is asking students not to wear Halloween costumes that might offend someone.
Unlike some, Mizzou seems to be promising students they won't get in trouble if someone does get offended.
That pledge is too little, too late for one student group that held a funeral for free speech on campus Thursday.
The university's "embrace of safe spaces and trigger warnings is getting in the way of learning," Mizzou Young Americans for Liberty President Thomas Bradbury told The College Fix in a GroupMe message.
"We are letting potentially challenging thoughts get in the way of confronting the opinions of fragile minds."
MORE: Follow this 29-point checklist so you don't offend people with your costume
'Not intended to infringe upon anyone's freedoms'
In an email to leaders of more than 600 student groups Thursday, the Department of Student Life's Organization Resource Group (ORG) advised its affiliates to avoid wearing "offensive and inappropriate" Halloween costumes this weekend.
The guidance is intended to "raise awareness, and hopefully reduce or eliminate the use of Halloween costumes that use the culture or racialized identity aspects or features of someone to poke fun, sexualize, or exploit," the email said.
MORE: Campus police to probe 'offensive' Halloween costumes
Perhaps anticipating pushback or questions about the consequences that might follow wearing costumes that "poke fun" at a given culture, ORG said flatly: "This message is not intended to censor any organization or infringe upon anyone's freedoms."
Interesting email from #Mizzou Student Orgs about not appropriating cultures at Halloween, while making it clear they don't want to censor. pic.twitter.com/9WWYJRxWZt

— Servenitup (@RuthServen) October 27, 2016
The tone of the message is more educational than threatening. It provides links to humorous videos of American Indians and Japanese Americans trying on Halloween costumes that purport to represent their cultures.
More serious messages come in the form of a video by Hunger Games actress Amandla Stenberg on why it's wrong to culturally appropriate black hair, and a five-year-old CNN article about the "We're a culture, not a costume" movement.
You can't 'borrow' a culture for a day
The email's "additional suggestions and questions to consider" are brief but broad.
ORG tells student leaders that a costume is "probably offensive and inappropriate" if it tries to "represent a race, ethnicity or culture," and that a person who doesn't belong to the depicted culture "cannot simply borrow religion, culture or race for a day."
Costumes that depict mad scientists ("mental illness"), escaped convicts ("imprisoned") and possibly Mormon missionaries ("religious marginalization") would seem to be frowned upon because they "trivialize" suffering and oppression.
@ClayTravis Mizzou takes after Florida with a costume email. pic.twitter.com/HTo5bRbNLq

— Joshua Jacobsen (@JacobsenJoshua) October 27, 2016
Student organization leaders should impress upon their members that their choices can "reflect poorly" on the organizations and Mizzou itself, the email says. It invites leaders to contact the ORG if they are "unsure if your costume is offensive."
ORG did not immediately respond to an email from The Fix asking for clarification of its stance on inappropriate costumes. A staff member at ORG's office transferred a call from The Fix to a "coordinator" at the office, who did not immediately respond to a voicemail.
MORE: Offended by Halloween costumes? Call 24/7 counselor at U. of Florida
In a world where a costume taken the wrong way could land a student in a disciplinary hearing, as at Tufts University this fall, questions surrounding what is offensive are apparently commonplace.
It's not just ORG that is trying to educate students.
On Tuesday, inside the MU Social Justice group on Facebook, a diversity staffer inquired about costume-related resources to share on university-affiliated social media accounts.
Other users pointed Josey Herrera, Division of Inclusion, Diversity and Equity media producer, toward material from Diversity Peer Educators, Ohio University's Students Teaching About Racism program and a religious studies professor at Mizzou.
A 'graveyard' created by speech codes
Also Thursday, Mizzou Young Americans for Liberty eulogized free speech and other civil liberties at a "Graveyard" held on Mizzou's Francis Quadrangle.
Though the event was planned before the ORG email, the Halloween costume message gives Mizzou students a reason to "fear for the future of higher education," YAL President Bradbury told The Fix.
MORE: Mizzou students organize ISIS flag burning demonstration
An epitaph on a cardboard tombstone at Thursday's event pinned the blame for the death of free speech on "campus speech codes." It also blamed the minimum wage and the "Fight For $15" movement for killing the "working class."
Bradbury said minimum-wage hikes like those signed into law in California and backed by Democratic presidential nominee Hillary Clinton "hurt the neediest among us," who then demand protectionist policies that incentivize "sending jobs overseas."
Because a Clinton presidency is "likely," Bradbury said, "we should not get our hopes up."
EDITOR'S NOTE: The author is a former member of Mizzou YAL.
MORE: Wesleyan offers to tell students if their costumes are offensive
MORE: Jesus opposes cultural appropriation, Notre Dame says
MORE: Contact these 5 officials to learn if your costume is offensive
IMAGES: Creative Lab/Shutterstock, Kayla Schierbecker,
Like The College Fix on Facebook / Follow us on Twitter