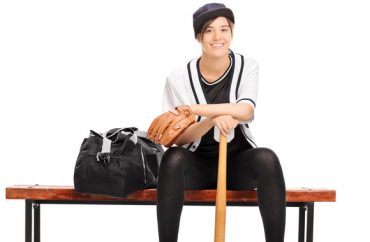 Protest against athletic department is suspended so players can finish postseason
The University of Missouri's softball team leaders are blaming Title IX for an ex-teammate's complaint that sparked a wide-ranging investigation into Coach Ehren Earleywine for his "coaching style."
They say the dispute boils down to the short playing time that some players get because the federal equity law requires women's teams to be larger than they should be, as well as "poor individual performances" by disgruntled teammates.
In the interest of continuing their winning streak into the postseason and honoring Earleywine's request, the five-member Unity Council that represents each class said Wednesday the team would stand down from its protest against the athletic department for the Earleywine inquiry.
"We're worried about playing right now," senior right fielder Emily Crane told the St. Louis Post-Dispatch. "Anything we can do to keep us together, keep us and [Earleywine] on the same side, that's what our plan is. We're not going to deal with anything protest-wise."
'Bullying and intimidating players' to get dirt on our coaches
The protest by the softball team, with a 40–14 record through Thursday, follows in the footsteps of last fall's strike by the Mizzou football team amid racial protests on campus.
State lawmakers threatened to investigate former Mizzou football coach Gary Pinkel for not using his sway with the team to end the strike. Chancellor Hank Foley assured lawmakers that another player strike "just can't happen again" because players had been warned.
In a flyer circulated to fans before its May 7 playoff game against South Carolina, softball team members announced they were playing "under protest" against Athletic Director Mack Rhoades.
Pregame release from Missouri Softball. Playing under protest against MU AD Mack Rhodes. @CoMoSports pic.twitter.com/710hcbdkxa

— Jack Radetic (@jack_radetic) May 7, 2016
In the statement the players accused investigators of "bullying and intimidating players" in "forced interviews," and claimed Earleywine and other coaches were under a "gag order."
According to the Columbia Daily Tribune, Mizzou Athletics rushed out a mid-game statement acknowledging the month-old investigation for the first time. It justified the investigation by saying complaints had come "from both inside and outside the program."
It appears most people at today's game are in support of #Mizzou softball coach Ehren Earleywine. pic.twitter.com/4Trt57Scwo

— Andrew Kauffman (@A_Kauff) May 8, 2016
Players 'looking for someone to blame' while coach points finger at Title IX
According to documents, including a timeline, released last week by the team's Unity Council, Executive Associate Athletics Director Tim Hickman and another university official notified players after an April 3 game that they would be interviewed.
In an undated letter to Rhoades, the Unity Council blames Title IX-inflated roster sizes for "lack of playing time or poor individual performances" resulting in player complaints against Earleywine. They say Earleywine's critics on the team are "looking for a person to blame" for their lack of performance and play time.
RELATED: Missouri bill would revoke sports scholarships from 'striking athletes'
"This large roster size is not Coach E's doing, but is required due to Title IX rules regarding women's athletics," the letter says.
The letter recounts the incident apparently responsible for the investigation: A player identified by The Kansas City Star as Sara Harvey allegedly "blatantly disrespected" Earleywine.
"Coach had a meeting with the team in which he asked for constructive criticism from players regarding any problems we may have with his coaching style or the coach-player relationships on our team," the letter said. "Our teammate completely shifted the meeting from being constructive to being clearly disrespectful."
Great video from @MizzouSoftball players past and present thanking Coach Earleywine for his 10 years: https://t.co/U6wOGLQGUP

— Eric Blumberg (@BlumbergOTB) May 9, 2016
The letter says the Unity Council, not Earleywine, suggested Harvey apologize. When she didn't, the Unity Council "removed our recommendation" to keep her on the team. The player had already tried "countless" times to "compromise the structure of our team and undermine our coaches' authority," the letter said.
Harvey was dismissed early last month for violating team rules, the Tribune reported.
"Student-athletes are expected to speak up when they see someone being treated unfairly," said the Unity Council's timeline. "We believe the administration should be held to the same standard, and should take action to put an end to Mack Rhoades's long road of lies and hidden agendas."
It calls an unattributed claim that Earleywine was sexist or "disrespectful to women" "absolutely absurd."
Earleywine agrees the lack of playing time that results from Title IX has caused tensions on the team.
"I don't think it's any secret that we've been asked as female [sport] coaches here at Mizzou to increase our (roster) numbers to make sure we comply with Title IX stuff," Earlywine told the Post-Dispatch. He said he has planned his rosters – approaching 30 team members – "all the way out to 2020 based on kids who have verbally committed."
Coach E is the target of 'radical feminist' agenda

Another complaint against the athletic department came out of left field Wednesday, when a pro-Earleywine website sprung up.
"Free Coache E" accused Rhoades of supporting a "radical feminist" agenda and said he "purposely blew up minor complaints."
A Twitter account called "Save Coach E," started around the same time as the website, suggests that the university fire Mary Austin, the department's compliance director, instead of Earleywine.
@dgoold @Ben_Fred @stltoday #mizzousoftball Players used for feminist vendetta. Fire Mary Austin Mizzou compliance. https://t.co/zAyeyKQB53

— Save Coach E (@info22062411) May 12, 2016
"Free Coach E" is not "owned" by anyone on the team, according to the Missourian. The website owner did not respond to several requests for comment from The College Fix.
Regarding https://t.co/bJ1aRraIFY: The domain is not owned by anyone on the softball team. The site was produced by a non-affiliated person.

— Missourian Sports (@CoMoSports) May 14, 2016
Don't make me 'emotionally beat you up…again'
On May 13, Earleywine sent several reporters a text message apparently showing his correspondence with members on his team.
Here is text message sent from Missouri softball coach Ehren Earleywine to a few reporters pic.twitter.com/5v11l9Hf5T

— Dave Matter (@Dave_Matter) May 13, 2016
While acknowledging their "constitutional right to their opinion and freedom of speech," the coach suggested he doesn't want players to copy the football strike. Earleywine asked team members to call off the lawyer working with them and let "Mack Rhoades and his staff to do their job uninterrupted."
Earlywine ended the text with a jokey threat: "And players – if you don't do what I say, I may have to physical [sic] and emotionally beat you up…again." He inserted a smiley face.
Like The College Fix on Facebook / Follow us on Twitter
IMAGE: Ljupco Smokovski/Shutterstock, Free Coach E screenshot