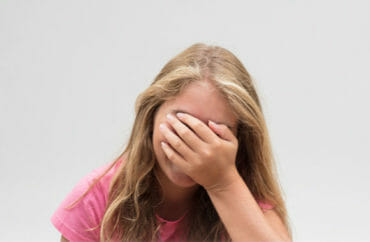 I got a lot of grief back in December for my piece chiding millennials (and especially centennials) for derisively using the phrase "OK, boomer" as many of them haven't yet paid a single bill … or experienced a true hardship.
I've lost track of the amount of eye rolling I've done while reading student op-eds in which undergrads lament how hard everything is for them. They don't feel "appreciated." Their professor "doesn't look like them." Their university should do more to make them "feel welcome." Etc.
The Age of Corona has only amplified this bellyaching. I mean, I get it's not exactly beer and skittles that you gotta switch to online classes … and that you miss your friends and all. But among other things, you wanted, and got in some cases, a switch to either pass/fail or all A's for the semester. More sympathy should be reserved for seniors who had to do virtual graduations, and especially high school seniors who couldn't even attend their proms.
The latest to jump on the "throw compassion my way" bandwagon is Harvard grad student Kevin Frazier. He dares to make a comparison to the Greatest Generation — although, thankfully, he concedes his own generation may "not earn th[at] title."
What a guy.
MORE: 'OK, boomer'? Pay the bills, support a family, then we'll talk
Frazier claims millennials (more likely centennials) should be dubbed the "First Generation" as they've had "every stage of [their] li[ves] upended by the powerful and modern mix of climate change, digitization, and globalization."
Our lived experiences have made clear that the structures and systems of previous generations are ill-suited for the problems of today and for the rest of our tomorrows. We cannot afford to pass the responsibility to reform and update our way of life and system of government to future generations — they are already depending on us.

A glimpse at the last calendar year exemplifies the millennial tradition of being the first to mature in the connected world. For example, my classmates at the Harvard Kennedy School and I have had campus disrupted by unpredictable weather, political protests, and, now, a pandemic. Generations of students have dealt with these issues before, but never in such rapid succession and to such a significant and unpredictable degree.
The Kennedy School student goes on to conclude his is "the first generation in the modern era to not feel assured that tomorrow will be a better day."
Not knowing exactly what he means by "modern," those who grew up during the Cold War, the "official" end of which is barely 30 years old, might have something to say about that. I myself recall having to do "duck and cover" drills back in elementary school, and my parents were busy biting their nails in high school during the last week of October 1962 — because it seemed the US and USSR would finally go at it.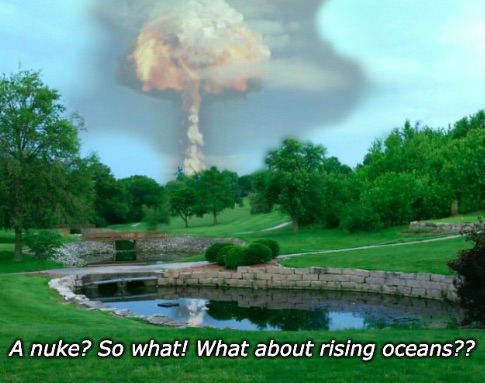 What about the new high school graduates, especially those not headed for college, who wondered if they'd be called to serve in Korea and then Vietnam? And need we go back further — say to around early 1942?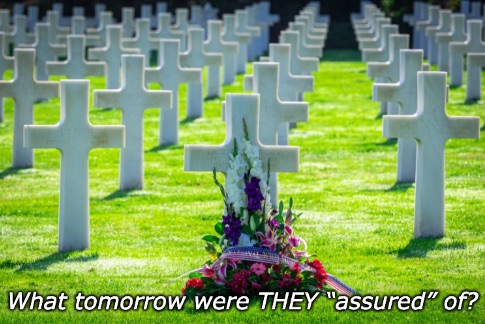 MORE: Remember, in this time of 'rona it could always be worse
IMAGES: Giulio Fornasar / Shutterstock.com; wintersoul1, Archangel12 / Flickr.com
Like The College Fix on Facebook / Follow us on Twitter