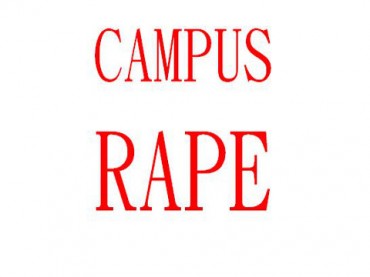 The crumbling of the Rolling Stone University of Virginia rape story isn't the only sexual assault claim taking hits.
On Monday, "Barry the Republican" – the guy who allegedly raped Lena Dunham when they were students at Oberlin College together, had his name – sort of – cleared. And at UC Berkeley, an alleged spree of rapes has been shown to lack one of the most critical elements: victims.
With Dunham, a Breitbart investigation has essentially proven that the only Barry who was a Republican at the small Ohio campus at the time Dunham also attended did not match the description of him she gave in her book – not by a longshot.
A few days after that report came out, Dunham agreed to add a disclaimer to her book "Not That Kind of Girl" that "Barry" is not the real name of the campus conservative student who allegedly raped her, the Hollywood Reporter reports:
Dunham describes Barry in her book as the "campus's resident conservative" who wore cowboy boots, a mustache, hosted a radio show, worked at one of the campus libraries and graduated in December 2005. The description was detailed enough to cast a pall over a former student who has had to defend himself against Dunham's accusation that he raped her, according to Minc [Barry's attorney]. His client not only fits Dunham's description, but his first name is also Barry.

Minc says he has been asking for several weeks for Dunham to absolve his client, but until he set up a legal fund and threatened a lawsuit he hadn't heard from her representatives. "Miss Dunham and Random House are starting to come around to some of our demands," Minc said.
As for Berkeley, a detailed post at PJ Media shows how a series of six reported rapes at UC Berkeley over the last two months are unsubstantiated and uncorroborated:
Suspiciously, in most of the cases the charges were not made by victims or witnesses, but rather by third parties long after the fact. These third-party accusations were made either anonymously or by "Campus Security Authorities," which includes campus political activist groups. In many of the cases, the actual "victims" themselves have not come forward and may not even consider themselves to have been raped. …

In not a single case have any of the charges been substantiated, nor have any suspects been indentified or arrested (aside from the one case noted above where the charge was subsequently dropped). Very few details about any of these cases have been released by the UC Police, so it could be possible that one or more of these allegations could eventually be proven true.

But in light of the other controversial rape claims recently being made at college campuses elsewhere around the country, including the University of Virginia where a traumatic gang-rape allegation first made national headlines and then collapsed under scrutiny, many are questioning whether or not this similarly spectacular rape epidemic at Berkeley could possibly be a political ploy to exaggerate rape statistics, rather than a sincere attempt to capture and punish actual rapists.

The police have released few details about these "crimes" likely because they themselves have no details, other than impossible-to-verify vague claims made by persons not present at the incidents.
Like The College Fix on Facebook / Follow us on Twitter