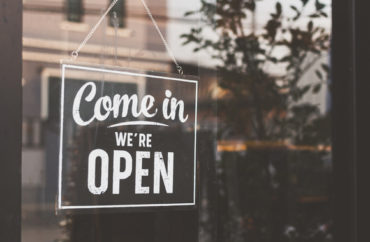 UPDATED
Following Purdue's lead last week
Several schools this week have joined the growing list of colleges and universities planning to reopen their campuses in the fall, an indication that many officials view the coronavirus pandemic as far less of a threat to their students than they did even a few weeks ago.
Purdue University generated headlines last week when it announced plans to reopen in the fall with a "typical number" of students. The school's president, Mitch Daniels, correctly noted that "all data to date tell us that the COVID-19 virus, while it transmits rapidly [among college students], poses close to zero lethal threat to them."
More schools this week appear to have copped to Daniels's assessment.
George Fox University in Oregon announced on its website Monday plans to reopen when the fall semester begins Aug. 31.
"We'll need to be very diligent and proactive to ensure your health and safety. We are making plans now and will share them with you as the summer progresses. And we will, of course, follow the mandates of the governor's office as we move forward," the school said, while warning that "the deepest danger is allowing COVID-19 to rob us of the next generation of innovators, nurses, counselors, teachers, artists, pastors, physical therapists, business leaders, and social workers."
Baylor University, in Waco, Texas, meanwhile, said on Monday that it will also open its campus to students in the fall. The school's president, Linda Livingstone, said the institution intends "to safely resume in-person teaching, learning and residential life for the fall 2020 semester," while adding that campus life will be different in notable ways for the foreseeable future:
It is important to note, however, that we are not planning for a "normal start" of the fall semester, given the lack of a treatment protocol or vaccine for COVID-19. The health and safety of our students, faculty, staff and guests must lead our decision-making regarding all activities. We are preparing to adapt our instructional and residential life models and on-campus activities, as needed, to protect our campus community while continuing to offer the distinct on-campus college experience for which Baylor is known.
"While we cannot eliminate all risks, we intend to mitigate these threats in every reasonable way we can," Livingstone said.
North Carolina State University Chancellor Randy Woodson, meanwhile, said on Monday that the school anticipates having students back on campus in the fall.
"We know the best opportunities for students to learn, engage, grow and succeed are available through the in-person interactions, support services and innovative environment that our campus provides," he said.
Michigan State University, meanwhile, has established a "Reopening Campus Task Force" that is "charged with developing and reviewing a range of scenarios for when and how to resume various on-campus activities." The task force has already met once. The school's campus physician, David Weismantel, vowed a "strategic, comprehensive" approach to re-opening.
"We are on the virus's timeline, however that does not mean we should wait for it to start our planning for how and when to re-engage sections of our university in on-campus activities," he said.
On Tuesday, Radford University in Radford, Virginia, announced in a statement its reopening this fall would include "full operations, such as on-campus housing and dining services, followed by face-to-face instruction beginning on August 24, 2020." President Brian Hemphill stated officials are working to create social distancing protocols and other protection measures.
Also in Virginia, Virginia Commonwealth University President Michael Rao stated Tuesday "he is committed to having students and staff return to campus this fall after social distancing measures have appeared to prevent hospitals from becoming overburdened by patients," the Richmond Times Dispatch reports.
Protocols the university plans for safety measures include social distancing throughout campus, testing, deep cleaning of facilities, and sanitizer kits for students, faculty and staff, the report added.
Virginia's James Madison University also announced this week that it is "planning to resume its on-campus, residential operations in the fall of 2020." The school said an on-campus task force is "working to address questions about what living, learning, and dining arrangements on campus may look like should public health guidance necessitate ongoing social distancing or other measures."
Midwestern State University in Wichita Falls, Texas, declared on its website on Monday its "intent to be fully operational this fall for in-person instruction." The school said it will "follow guidelines set forth by our governmental entities and implement protocols that safeguard the health and well-being of all members of our campus community."
Editor's note: This post has been updated to add additional college and university re-opening announcements. It will continue to be updated as more colleges announce fall re-opening dates. 
MORE: Purdue plans to reopen campus with 'typical numbers' of students in fall
IMAGE: Maderla / Shutterstock.com
Like The College Fix on Facebook / Follow us on Twitter