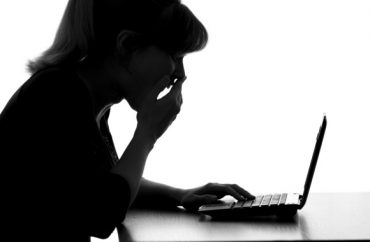 There's a growing trend on college campuses nationwide to use tracking apps on students to monitor their attendance and compel them to go to class, underscoring the ever-increasing scuttlebutt to deploy facial recognition software on them, too.
While at this point it's mostly voluntary for students to download and use such tracking apps as universities try out the software, the issue has created a hotbed of controversy and questions about privacy rights. And as more facial recognition software companies market to universities, the debate has no end in sight.
Currently SpotterEDU is being utilized at roughly 40 campuses nationwide in an effort to boost class attendance. It works through a bluetooth connection with students' cell phones. Pilot schools include Auburn, Syracuse, Central Florida, Indiana and Missouri.
"We are testing the application in about 20 classes this fall," Christian Basi, director of media relations at University of Missouri, told The College Fix.
But some athletes were reportedly required to install it.
"Last semester, of the 540 student athletes at MU, 90 were required to be monitored using the Spotter app," the Kansas City Star reported.
Some universities encourage but don't mandate students use the software.
"We are not rolling this out to our entire student body and students are not required to install the app," Heather Smith, director of media relations at the University of Central Florida, told The College Fix.
Similarly, Indiana University is making it optional for students.
"We do not require all IU students to install the app," Rebecca Carl, chief communications officer at Indiana University, told The College Fix.
But SpotterEDU is defending its tech.
"Providing real time information to both coaches and advisors simultaneously allows for cooperation in helping a student succeed," SpotterEDU states on its website. "… Impact a student's future behavior by creating an environment that encourages real-time transparency between students and faculty while also maintaining students' privacy outside of the classroom."
College administrators argue that the app is being used solely for attendance purposes. Others aren't so sure. Critics argue that not only do these apps pinpoint student locations, but they have the power to impact grades as well. If a student does not attend class, the SpotterEDU can deduct attendance points for the day.
Indiana University Professor Kyle M. L. Jones, an expert on student privacy, told The Washington Post that normalizing student surveillance is problematic.
"These administrators have made a justification for surveilling a student population because it serves their interests, in terms of the scholarships that come out of their budget, the reputation of their programs, the statistics for the school," Jones said.
"What's to say that the institution doesn't change their eye of surveillance and start focusing on minority populations, or anyone else?" he added. Students "should have all the rights, responsibilities and privileges that an adult has. So why do we treat them so differently?"
Some students are also troubled by it.
"I think it's downright Orwellian," Dylan Major, a sophomore at the University of California, Santa Barbara, told The College Fix. "I don't think any university, public or private, has the right to track students."
Meanwhile, facial recognition software is also causing alarm.
Clearview AI scrapes publicly available images of people and has created a massive database of faces, mostly now used by law enforcement. The company wants campus administrators to use it too, but none are biting — so far.
"The University of California, Los Angeles, was the first university to openly propose using facial recognition software for security surveillance. Now it's the first to openly drop that plan. But whether other colleges are using the technology behind closed doors remains to be seen," Inside Higher Ed recently reported.
The article cites a group called Fight for the Future that is trying to get universities to commit to never using facial recognition and notes it keeps a campus scorecard of which colleges have pledged not to use the software.
"Though about 50 universities have told the organization they will not implement the technology … many have said nothing at all."
MORE: Public university convinces Twitter to break its own rules, hand over student's parody account
IMAGE: Shutterstock
Like The College Fix on Facebook / Follow us on Twitter