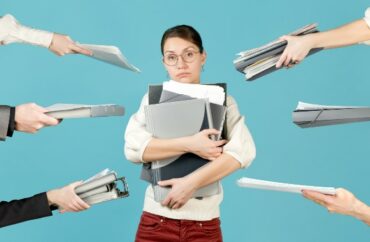 Majority said they wanted a pay increase
More than half of non-faculty university employees responding to a survey of thousands said they were at least somewhat likely to look for a new job soon.
"Retention remains a major challenge in higher ed," according to the authors of of a September survey report produced by the College and University Professional Association for Human Resources.
Nearly five thousand employees from 529 institutions took the survey. They hailed from a variety of fields, including academic affairs, administration, human resources and financial aid.
One third said they were "very likely" or "likely" to look for new employment in the next year, according to the data.
Student affairs professionals expressed the most discontent, with 39 percent saying they were "likely" or "very likely" to look for new jobs within the next year.
Approximately 70 percent planned to look for another job at another higher education institution, while 61.4 percent would like to work at "a private for-profit company" and 49.4 percent want a job in an "organization outside higher ed," according to the data. Participants could select multiple responses.
"By far, a pay/salary increase is the most cited reason that employees seek other employment," according to survey authors. Eighty-six percent of respondent ranked this as their number one reason for looking elsewhere.
Other reasons include wanting opportunities to work remotely, a promotion or a more flexible work schedule.
University staff are expressing their dissatisfaction at a time of expanding administrations and ballooning personnel costs at many institutions.
Yale had more administrators than undergraduate students in 2021, The College Fix reported at the time.
"In 2003, when 5,307 undergraduate students studied on campus, the University employed 3,500 administrators and managers," according to the Yale Daily News. "In 2019, before the COVID-19 pandemic's effects on student enrollment, only 600 more students were living and studying at Yale, yet the number of administrators had risen by more than 1,500 — a nearly 45 percent hike."
Even more, the cost of employing this staff totaled $2.7 billion in 2021 — a five percent increase from 2020, according to the News.
MORE: Virginia public universities spent over $15 million on DEI administrators in 2020
IMAGE: Slava Dumchev/Shutterstock
Like The College Fix on Facebook / Follow us on Twitter