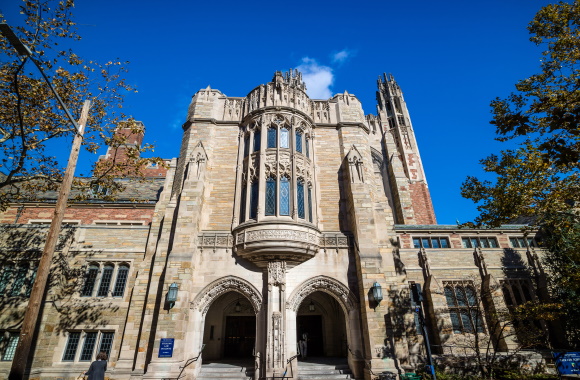 There is now one administrator for every undergrad student at Yale.
There are 4,664 undergrads at the Ivy League institution, according to the Yale Facts page. Yet there are 5,000-plus administrators currently working there, the Yale Daily News reports:
In 2003, when 5,307 undergraduate students studied on campus, the University employed 3,500 administrators and managers. In 2019, before the COVID-19 pandemic's effects on student enrollment, only 600 more students were living and studying at Yale, yet the number of administrators had risen by more than 1,500 — a nearly 45 percent hike. In 2018, The Chronicle of Higher Education found that Yale had the highest manager-to-student ratio of any Ivy League university, and the fifth highest in the nation among four-year private colleges.
A Yale spokesperson, in a statement to the News, largely blamed the growth on its School of Medicine, especially due to the COVID pandemic, and university President Peter Salovey argued administrative growth has been proportional with growth in faculty size and revenue.
Personnel costs totaled $2.7 billion in 2021 — a five percent increase from 2020, the News reports. One of the primary concerns with the growing administration is that it leads to increased tuition, the student newspaper points out.
Reaction to the findings includes National Review's Dan McLaughlin, who noted that "Even accounting for the fact that Yale has 56% more graduate than undergraduate students, that is still a preposterous ratio, and it is growing far more imbalanced every year."
Read the full Yale Daily News article here.
MORE: Lecturer tells Yale medical students she fantasizes about killing white people
IMAGE: F11 / Shutterstock
Like The College Fix on Facebook / Follow us on Twitter