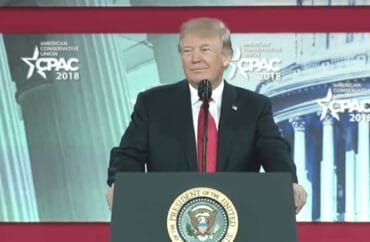 One-third of Republicans wouldn't live with a college Democrat
College Democrats are less likely than their Republican classmates to want to room with someone of the opposite political party, according to a new survey released by NBC.
NBC asked 1,077 sophomore students if they could "see [themselves] choosing to room with someone who supported the opposing 2020 presidential candidate as the one [they] supported."
Thirty-five percent of Democratic students answered "Probably not" and another 27 percent picked "Definitely not." Republican sophomores answered 20 percent and 12 percent respectively.
Male students were more open to living with someone of a different political party than female students. Seventy percent of male students said they "Definitely" or "Probably" would live someone with opposite political views, while only 44 percent of females picked one of these two options.
Democratic and Republican sophomores both held high levels of optimism for the future of their life.
Eighty-six percent of Democrats were "Super Optimistic" or "Pretty Optimistic" about the future of their life, while 92 percent of Republicans were optimistic.
Students of all racial backgrounds also expressed optimism about their own future, with black students expressing the highest optimism levels (89 percent). Eighty-seven percent of both white and Hispanic students expressed optimism in their future. Nearly three in four Asians, 74 percent, were optimistic about their future.
This optimism comes despite the fact that 46 percent of students said they had experienced depression in the past year, while 67 percent struggled with anxiety.
Most of the students surveyed cited social media as their main place of news, with 67 percent responding that they get a "majority" of their news that way. Only seven percent relied on TV news and four percent cited a newspaper as a primary source.
However, the survey does not delineate from whom on social media the students are receiving news, such as from TV or newspaper journalists.
MORE: Ohio College Democrats say Trump 'not welcome' in battleground state
IMAGE: CPAC
Like The College Fix on Facebook / Follow us on Twitter