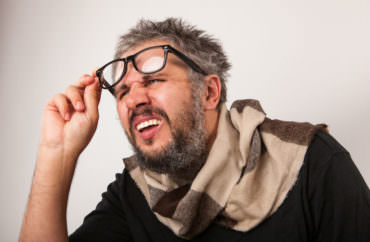 No explanation what it has to do with COVID-19, the subject of the survey
It's amazing that University of Oregon faculty can teach at all, given the results of a recent survey on "Faculty Research and Creative Practice" under COVID-19 restrictions.
Nearly six in 10 faculty reported some personal "impact" from "racial trauma": 15 percent each for "significant" and "moderate" impact, and 29 percent for "low" impact. The survey does not explain why it's asking about "racial trauma" when its explicit purpose is determining how COVID-19 is affecting their work and home life. It appears to be the only question unrelated to COVID-19.
The racial-trauma results are based on 288 responses. The survey received 415 responses but the findings are based on 329 of them, excluding responses from ineligible instructors and those who only answered the first question: "Has your research or creative practice been impacted by COVID-19?"
An email from Provost Patrick Phillips and Yvette Alex-Assensoh, vice president for equity and inclusion, says that unnamed "experts" define racial trauma as "mental anguish and/or emotional injury caused by encounters with racial bias and discrimination."
The 30 percent who reported "significant" or "moderate" racial trauma is "roughly the size of the percentage of faculty of color who also completed the survey," the administrators wrote. (The survey responses also skewed heavily female, with a completion ratio of about seven women to four men, though this gender question was only answered by 282 people.)
In response to these findings based on subjective perceptions of "racial bias and discrimination," the taxpayer-funded university is taking "immediate steps."
Phillips and Alex-Assensoh are partnering with vice presidents and deans this summer to "identify specific action steps and plans toward building equitable, anti-racist departments as the foundation for retaining existing Black, Indigenous, Latinx, and Asian faculty, staff, and students."
A "trauma-informed coaching resource for faculty" will be launched this fall as a one-year pilot, and a process will be finalized by December for developing "cultural competency and anti-racism education/professional development for students, staff, and faculty." This winter, a "university-wide community of practice focused on equity and anti-racism" will start up, informed by the work of existing diversity committees.
The survey results were highlighted last week by UO Matters, a blog run by Economics Prof. Bill Harbaugh that is often critical of the UO administration. The day after that post, Harbaugh wisecracked that UO is hiring a "$100K PR flack" for the College of Arts and Sciences "to communicate with $278K VP for Communication" Kyle Henley.
Read the results and administrators' email.
MORE: UO prof guilty of 'harassment' for inviting students to costume party
IMAGE: lemuriaa/Shutterstock
Like The College Fix on Facebook / Follow us on Twitter