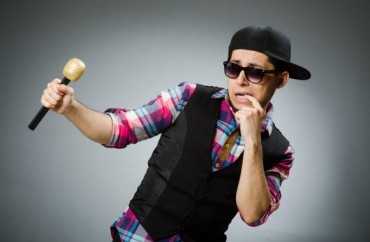 After making national headlines earlier this year when one of its fraternity chapters, Sigma Alpha Epsilon, was caught on video making racist chants, the University of Oklahoma now faces another controversy: homophobic slurs spewed at its "Rap Battle in the Union."
The UO group Queer Inclusion on Campus reported the incident(s) on social media noting "they would 'address the situation'":
We've been informed that multiple homophobic slurs/comments were used at the rap battle tonight & we're working to address the situation

— QuIC at OU (@ouQuIC) September 26, 2015
The group also posted about it on their Facebook page, with the requisite "trigger warning."
"We are dismayed at the words OU students chose to utilize at the expense of students who identify as LGBTQ," the organization said. "We have been told that these unacceptable actions were also accompanied by sexist and body shaming rhetoric, which is also inappropriate."

QuIC spokesperson Alex Ruggiers said he didn't know how to describe his emotions after hearing the slurs were used, according to OU Daily.

"It's hard to describe, actually," he said. "And, given the culture and the climate on this campus, I think it's obvious that this was boiling under the surface, and that all it took was something like this for it to explode."

Ruggiers said the organization heard terms such as "queer" and "faggot" used as insults during the event.

OU Daily also reported that one of the contestants apologized for his lyrics afterwards on the Facebook event.

Ruggiers said QuIC is now to discuss the next step with OU's Union Programming Board, which also apologized for the incidents.
In a related matter, The Oklahoma Daily notes that rapper YG had to agree to use censored versions of his songs during his concert last evening at the school's McCasland Field House. If he did not, he wasn't to be paid.
The story features a tweet which asks "Why is OU paying $40,000 to a rapper who uses tons of racially discriminatory language to perform on campus after the SAE debacle?"
Read the full KFOR story and OD article.
RELATED: Students expelled for leading racist chant on bus: 'hostile learning environment'
Like The College Fix on Facebook / Follow us on Twitter
IMAGE: Shutterstock