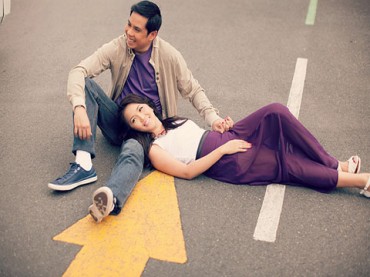 A new dating website for college students is drawing primarily from Christian schools as it rolls out. RingBySpring launched in 2013 and all of its participating schools so far are faith-based, including Point Loma Nazarene University in California. Students sign up for profiles at their own school's subdomain on the site — for example, Point Loma uses pointloma.ringbyspring.com – and then can browse or search for students at their own school.
The site is the brainchild of California Baptist University students Christian Montoya, Matthew Fuller and Matthew McMartin.
"There are only three things that college students want and that is money, food, and affection. I can't give money, I can only give a little food, but affection I can do," said Montoya in a phone interview with The College Fix.
"The idea was to keep it simple," Montoya said. The site requires users to have a .edu email address "so no one from the outside can sign up. But you put your name, your age, what you're looking for and there's even a spot for something extra, like to say 'let's get coffee,'" he said, referring to a Twitter-like single-line profile description. "It's just basic college questions."
Each school's page on RingBySpring only goes live when 200 of its students have signed up and created profiles. Other schools that have already launched are Azusa Pacific University, Biola University and California Baptist University. Pepperdine University still needs about 100 more profiles for its page to go live, according to its page on the site. Loyola Marymount University and the University of California at Berkeley and Riverside campuses only had two signups each as of Thursday. All thus far are California schools. The site informs users that schools listed on the site "do not endorse or affiliate with" it.
The site describes its mission as "dating with a purpose." It offers a "safe alternative for singles" to find a "meaningful relationship with someone." The name refers to a common joke at faith-based schools that students want to get engaged before graduation. Montoya told The Arbiter at Boise State University that the name indeed refers to that joke, but added that the site was seeking secular schools to expand beyond the marriage-minded crowd.
Point Loma students seem cautiously interested in its RingBySpring site, which as of Thursday night had 225 signups.
"I'm taking it as a joke really but if someone really cute asked me out, cheesy or not, I would probably say yes," student Kat Potter told The College Fix. "It's like Facebook but for dating."
"A dating site fitted for college students is a good idea because some people can get awkward or weird in social situations. It is easier to show who you are over the Internet," said Dillon Sanders, a recent Point Loma graduate who has a profile on the site.
Not all think the site is the best way to meet their future spouse.
"There is already so much pressure to dating in general and there is no need to rush," said student Kayla Morales, who doesn't have a profile on the site. "If it's meant to be you'll meet the right person, and not online."
College Fix contributor Samantha Watkins is a student at Point Loma Nazarene University.
Like The College Fix on Facebook / Follow us on Twitter
IMAGE: Shutterbug/Flickr