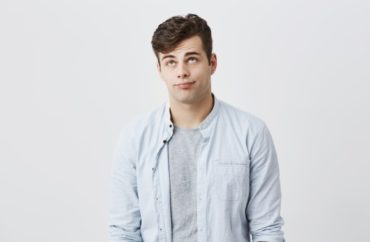 A coalition of Pennsylvania college student leaders will be participating in this year's Bridging the Gap Student Leadership Conference at Muhlenberg College next weekend.
Based on the conference theme of "This is Equity: Belonging, Unpacking and Claiming," you just might be able to guess what's in store, too. You got it: understanding and challenging "dominant systems of oppression" and exploring "intersectionality and identity development."
And that's not all. According to the Lehigh Valley Association of Independent Colleges (whose Coalition of Diversity Administrators is sponsoring the event) attendees also will "explore individuals' concept of self advocacy [and] political power."
The Muhlenberg Weekly reports (and try not to chuckle) that participating schools' multicultural directors believe all the above are actually the sorts of things college students need.
Schools taking part in the conference include Muhlenberg, Cedar Crest College, Lehigh University, and Lafayette and Moravian Colleges.
They [multicultural life directors] have discovered that the best way to support students from marginalized communities is to offer the opportunity to supplement what one might have at one's own institution, by taking advantage of what other institutions have to offer. The conference then continued to evolve to become a space for the exchange of ideas.

"[It] really began to develop some intellectual kinds of offerings that our students were engaging in through their research experiences," says [Muhlenberg Director of Multicultural Life Robin] Riley-Casey. …

Muhlenberg also has three students presenting at the conference, including Steven Smith '19 & Nelly Montina '19, advised by Professor John Lassiter, who conducted research on Predominantly White Institution (PWI) as an extension of the criminal justice system: Policing Black men's bodies through invisibility and hypervisibility. …

"They get to share with their peers some of their concerns and issues about what it means to be part of a marginalized community," says Riley-Casey, "and that includes students who are also part of majority populations. So our white students who are grappling with issues of what it means to be an ally, what it means to think about whiteness, what it means to think about race from that perspective. And it really starts, in institutions of higher learning, with students. If we really want to know the way students are thinking about it, we have to hear their voices."
According to the LVAIC website, here's an example of college diversity/multicultural employees spend their time — coming up with documents like "10 Steps for Designing and Facilitating Inclusive Presentations at Conventions/Conferences."
MORE: Make way for the new diversity: 'inclusive excellence'
MORE: Student "list" makes Harvard hire another diversity bureaucrat
IMAGE: Cookie Studio/Shutterstock.com
Like The College Fix on Facebook / Follow us on Twitter