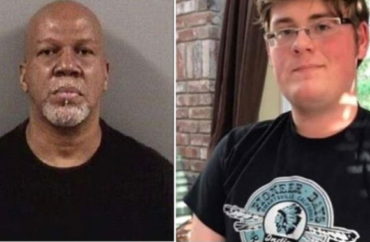 Career criminal Tony Walker shot Seth Smith in the back of the head two years ago
The family of a University of California Berkeley student murdered nearly two years ago has received some closure this week.
A judge sentenced career criminal Tony Walker to 25 years in prison for the murder of Seth Smith. Walker shot Smith, a UC Berkeley student, in the back of the head on June 15, 2020.
"Under the terms of the deal, Walker must serve 85% of his time before he is considered for parole," Berkeleyside reported. "He has been in custody without bail since his arrest in August 2020 and will get credit for the time he has served."
Other charges for illegal gun possession were dropped as part of a deal with Walker, who pleaded guilty.
His time served credit refers to the past two years, not his previous stints in prison.
Walker has a previous criminal conviction for felony assault with a weapon and a misdemeanor DUI, according to Berkeleyside.
The paper reported that a judge sentenced Smith's murderer to several months in jail on a probation charge after a "felony gun arrest." He also received five years probation. Walker frequently gets charges dropped under plea deals, according to Berkeleyside.
Some charges against him in the past four decades have been dismissed, including assaults with a firearm, felony vehicle theft and breaking into a woman's home.
In 1982, "Walker was charged with assault with a semiautomatic firearm and other violations related to an incident in October [of that year]," Berkeleyside reported. However, a plea deal ended with the case's dismissal.
Smith would have graduated in 2021 with degrees in economics and history.
MORE: Ex-felon UC Berkeley student arrested for death threats
IMAGES: Berkeley Police Department/Michelle Rode-Smith
Like The College Fix on Facebook / Follow us on Twitter