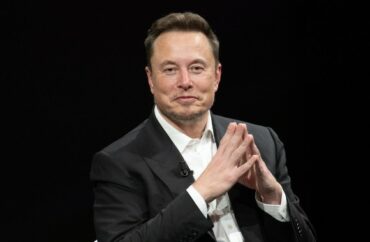 Research from the funded group supports Musk's concerns over declining fertility
Elon Musk's foundation made its largest ever higher education donation to support a human population research group that has studied declining fertility.
"Interviews with more than a dozen demographers and several academic documents…link the billionaire's donation to the Population Wellbeing Initiative, a new interdisciplinary research group at UT Austin devoted to the study of population," Bloomberg reported Monday.
The entrepreneur and owner of Twitter has expressed concern with the declining birth rate. He has 10 children himself with several women.
The Musk Foundation originally donated $10 million to the university in 2021 to "support research programs," according to the foundation's tax filings reviewed by Bloomberg.
However, subsequent interviews and academic documents linked the donation to the academic population initiative, according to the news outlet.
The university denied to comment to Bloomberg, citing Texas donor privacy laws.
The UT Population Wellbeing Initiative is "a network of researchers who conduct foundational research in economics, demography, and social welfare evaluation," according to its university website.
The center "specializes in quantitative social science research" and areas of interest include "fertility, parenting, and the future of population and economic growth; infant and child welfare; animal welfare, and policy evaluation from a long-term perspective."
The "Core Research" section notes that "many women express a desire for two or more children, while citing economic and social constraints that lead them to expect to in fact have fewer."
"What will be the consequences for the economic and social welfare of future generations if low fertility becomes enduring negative population growth?" it stated.
Musk has referred to "UN projections" of population growth as "utter nonsense" on Twitter, Bloomberg reported.
UN projections are utter nonsense. Just multiply last year's births by life expectancy. Given downward trend in birth rate, that is best case unless reversed.

— Elon Musk (@elonmusk) January 18, 2022
"Just multiply last year's births by life expectancy," he wrote. "Given downward trend in birth rate, that is best case unless reversed."
"Population collapse is potentially the greatest threat to the future of civilization," Musk tweeted in 2021.
"Some of the 20-odd pieces of research PWI has produced echo Musk's sentiments," according to Bloomberg.
Several papers focus on declining fertility, and one paper, coauthored by UT economics professor and initiative Director Dean Spears, is titled "With a Whimper: Depopulation and Longtermism."
"To eventually achieve a flourishing far future, it is valuable that over the coming few centuries a complex global economy endures and the number of people does not become small enough to be highly vulnerable to extinction from a threat that a larger population could sustain," Spears and coauthor Michael Geruso wrote in the paper's abstract.
"We review population projections and other social scientific facts that show that fertility rates that are normal in much of the world today would cause population decline that is faster and to lower levels than is commonly understood, threatening the long term future."
MORE: Canceled professors take up Elon Musk pledge of financial assistance for legal battles
IMAGE: Frederic Legrand – COMEO/Shutterstock.
Like The College Fix on Facebook / Follow us on Twitter