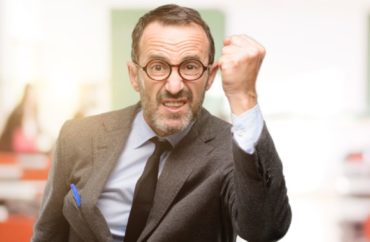 OPINION: I had COVID already, but my university wants to treat me like a leper
My school, the University of Florida, keeps pushing students, faculty and staff to get vaccinated and has even shamed people who may choose not to get vaccinated.
But it continues to ignore the natural immunity that people like me almost definitely have after recovering from coronavirus.
According to the university, unvaccinated students who contract coronavirus or are even exposed to someone with COVID will not be cleared to return to campus and they will not be excused from their absences. "Such students may have to leave campus, return home, and make up class work," the university said.
University administrators have said they will take no responsibility for such students, "given the ready availability of vaccine."
Thus, the university refuses to modify the learning experience for the "minority" of unvaccinated students. "We want to be clear on this point because it is important that people understand the potential consequences of their choice," the administrators scolded.
It is very unfair for the university to specifically target the unvaccinated students with repercussions if they contract the virus.
Notice that the university refuses to acknowledge the possibility of vaccinated students contracting the virus on campus. While the COVID vaccine is generally safe and effective, there have been breakthrough cases among vaccinated people.
MORE: Colleges refuse to accept natural immunity in place of vaccination
A recent study of Provincetown, Massachusetts, concluded that "vaccinated people who got so-called breakthrough infections carried about the same amount of the coronavirus as those who did not get the shots," according to the Associated Press.
The CDC, furthermore, has no idea how long the vaccines will prevent people from contracting COVID. Vaccine manufacturers have started saying that people will need to get regular booster shots.
Yet, previous infections have proved time and time again to protect people against future contraction. For example, University of Minnesota researchers concluded that people who had the Spanish Flu in 1918 still had the antibodies 90 years later.
University of Florida undermines support for the vaccine
UF administrators want people to take the COVID-19 vaccine, but undermine trust in it by requiring everyone to wear a mask.
For the past 18 months, after Anthony Fauci changed his mind and said masks are effective, we've been told that "my mask protects you and your mask protects me." But if vaccinated people are supposed to be protected against COVID and from spreading it, why do they have to wear masks?
Although the university originally said that vaccinated students will no longer have to wear a mask on July 23, the university later stated that all students, whether vaccinated or unvaccinated, must continue wearing a mask on campus on August 6. Why? Because of the Delta variant.
If the vaccine cannot fight off the Delta variant, then I do not need the vaccine if it is not effective to fight the coronavirus variants. Not to mention receiving the vaccine will not lead to a "normal" life if students, faculty and staff must continue to wear a mask everywhere on campus.
Furthermore, while the vaccine may be generally safe, I've had COVID with minimal difficulties.
Taking a vaccine that provides no marginal health benefit for me would only increase my risk of an adverse reaction without a corresponding boost in protection.
MORE: Law professor with natural immunity sues over vaccine mandate
IMAGE: Krakenimages.com/Shutterstock.com
Like The College Fix on Facebook / Follow us on Twitter