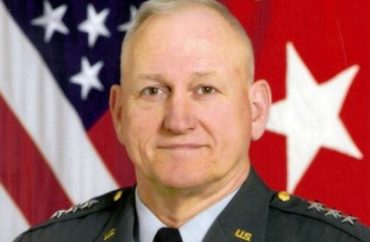 Hampden-Sydney College has rehired professor and ex-Delta Force hero Lt. Gen. William Boykin, whom it had initially parted ways with after his vocal disapproval of so-called "bathroom bills" and his comment that "the first man who goes in the restroom with my daughter will not have to worry about surgery."
For taking that stance, "the LGBT community once again came after me, claiming that I was calling for violence against ‪‎transgender‬ people," he wrote on Facebook. "Well, that is simply not the case and I have never called for violence against anyone. I was referring to perverts who will use these policies to get into locker rooms with girls and women, and I object to that. My statement was meant to be humor and not a call for violence, which everyone in my audience understood as humor."
As for the recent development, Boykin took to Facebook on Friday to post his gratitude for the support that led to the decision to rehire him.
"I am deeply grateful for all the support – through social media, calls and emails – that I have received over the past few days. This situation has been a great reminder of how our ‪First Amendment‬ principles are worth standing up for and defending," stated Boykin, an original member of Delta Force who at one time commanded all of the U.S. Army's Green Berets.
The college is an all-male institution located in Virginia.
Boykin, in his statement on Friday, reminded readers "there is strength in unified numbers."
"The radical Left and LGBT activists completely underestimate the impact of ‪‎freedom‬-loving ‪Americans‬ banding together to protect our First Amendment freedoms," he wrote. "[N]ever cave in when you know that you are standing for what is right and true, for these are the principles that made this nation great. STAND, even if it means you lose your job. STAND, even if it means you lose your life. The founding principles of this nation are worth defending, even if it costs you."
"[M]y reinstatement is a victory for academic freedom and free thought on a college campus," he added. "The free exchange of conflicting ideas must be the bedrock of every college campus in America. This essential exchange has been greatly wounded by the PC police, but it can be restored to college campuses around the country if, in unity, freedom-loving Americans speak out. Bottom line: when you stand, freedom prevails."
Like The College Fix on Facebook / Follow us on Twitter