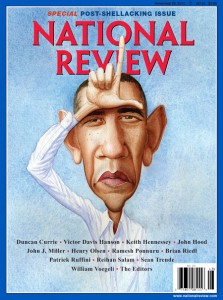 National Review, the nation's leading conservative news and opinion magazine, has announced a new offer for college students. You can get a digital subscription for free! All you need is a valid .edu email address.
The only thing better than free is if they actually paid you to read the magazine. Well, that's not going to happen. Go get a real job. But wait, you can't, because Obama has destroyed the economy and exacerbated the recession with his limitless spending, corny green energy loans, and fat cat bailouts.
You need to fight back by reading some of the best political commentary and analysis out there.
Click here to get your FREE DIGITAL SUBSCRIPTION TO NATIONAL REVIEW!
While you're at it, check out NR's new college page on Facebook.
And, last but not least, click here to Like The College Fix on Facebook.