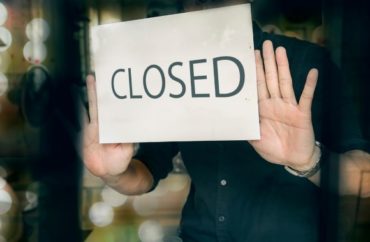 To provide 'two full weeks to transition' to online-only
Four days after announcing that it would move classes online through March 29 to deal with the coronavirus outbreak, the Los Angeles Community College District realized it wasn't even ready for that.
Chancellor Francisco Rodriguez said March 11 that "as many classes as possible" would be moved to online instruction for the nine colleges in the district starting March 18.
Exceptions and modifications from the online format were under consideration for "hands-on labs, performance classes, adult education classes and physical education/kinesiology courses."
The colleges would remain open, as the district had received "no confirmed evidence or official notice from health officials" about coronavirus cases or exposure in its facilities.
Classes were scheduled to be canceled March 16-17 for two days of professional development related to online instruction through the Canvas and Zoom platforms, among others.
The Board of Trustees had an emergency meeting Saturday and threw the playbook out the window. The next day it announced the suspension all classes, online and in person, through March 29 and moved up spring break to start March 23 instead of April 6.
MORE: Students demand fee reductions for mandatory online switch
In another change, "many offices at the colleges" will be closed to the public through March 28 and "some staff" will work remotely "with supervisorial approval." Remote learning and business operations are now scheduled to start March 30 and run through the end of spring semester.
The colleges and district office "will remain open as much as possible," while professional development will take up this whole week of March 16-20, the trustees said. Parents have the rest of the week to make childcare arrangements; next week, the Student Health Centers and Child Development Centers will be closed.
By canceling all instruction in any format and closing many on-site administrative functions, the district and nine colleges now have "two full weeks to transition" without hurting the academic schedule. It said the change will affect about 150,000 students, faculty and staff.
"This was a difficult decision to make, but it was the right one that provides protection and stability during these challenging times," Board President Andra Hoffman said after the emergency meeting. "As the largest community college district in the nation, we stand together in support of our students along with the Chancellor, the faculty and staff against one of the most serious health threats in our lifetimes."
The district says it educates about 250,000 students a year.
Read the announcements.
h/t Inside Higher Ed
MORE: LACCD eliminates free speech zones to settle lawsuit
IMAGE: Nampix / Shutterstock.com
Like The College Fix on Facebook / Follow us on Twitter