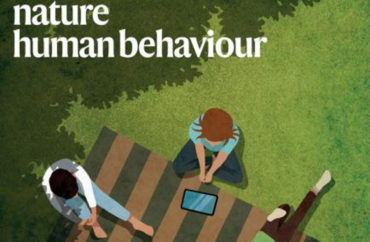 Publication emphasizes guidelines are not mandatory
Nature Human Behaviour is standing behind a recent controversial and heavily criticized decision to update editorial and ethics guidelines to avoid publishing research that may cause indirect harm "to human population groups."
The guidelines were written by multiple editors from multiple journals within the Nature Portfolio and presented as a reasonable progression of "[w]ell-established ethics frameworks" and long-observed precedents that aim to reduce potential harms to human research participants.
"Harms can arise as a direct result of the conduct of research — for instance, injury to human participants in the course of participating in a research project," the authors wrote.
But, they added, "Harms can also arise indirectly, as a result of the publication of a research project or a piece of scholarly communication – for instance, stigmatization of a vulnerable human group or potential use of the results of research for unintended purposes…"
Such unintended purposes, they noted, include "public policies that undermine human rights" and the "misuse of information to threaten public health."
Editors who believe submitted content may lead to such indirect harms, the authors stated, "may seek external guidance on such potential risks of harm as part of the editorial process, and in cases of substantial risk of harm that outweighs any potential benefits, may decline publication (or correct, retract, remove or otherwise amend already published content)."
Although the guidelines appeared to carry the weight of an announcement of new editorial standards and ethical requirements for researchers submitting their work for publication – something seemingly confirmed when language found in the editorial was included on the Nature Portfolio's ethics page – a Springer Nature spokesperson told The College Fix this was not the case.
In a lengthy email statement to The College Fix, Springer Nature said the "guidance is available to all internal and external editors of Springer Nature titles to consider when they are making editorial decisions."
"It is important to recognise that the document represents guidance, and not policy," the statement continued. "The contents of each of our journals and books are independently decided by authors and editors, within the framework of mandated editorial policies, for example about aspects of research integrity."
The statement also said the journal will not retroactively censor published work.
"[I]t is important to note that this guidance does not change our commitment to following established best practice processes for retractions and corrections in which retraction or correction notes are added to articles. Published articles will not be removed, nor will they be edited without the original version remaining available."
However, given the vague language of the initial editorial and lack of specific examples regarding what type of research might run afoul of the new guidance, as well as the appearance that the guidance constituted policy, several prominent critics of DEI ideology in academia were quick to condemn it.
Charles Murray, well known for his controversial 1994 book "The Bell Curve," described the editorial via Twitter as a "decision to censor scientific results, however rigorous, that do not conform to a political narrative."
This is from an editorial announcing Nature Human Behavior's decision to censor scientific results, however rigorous, that do not conform to a political narrative.
It is hard to exaggerate the scientific insanity this represents. pic.twitter.com/oraecbZFSq

— Charles Murray (@charlesmurray) August 24, 2022
Accompanying his Tweet was a screenshot of a page from the editorial with what were apparently some of the most egregious types of content, according to the editorial's authors, highlighted in yellow:
"Content that is premised upon the assumption of inherent biological, social, or cultural superiority or inferiority of one human group over another…"

"Content that undermines — or could reasonably be perceived to undermine — the rights and dignities of an individual or human group on the basis of socially constructed or socially relevant human groupings."

"Content that includes text or images that directly or indirectly disparage a person or group on the basis of socially constructed or socially relevant human groupings."

"Submissions that embody singular, privileged perspectives, which are exclusionary of a diversity of voices…"
Social psychologist and associate editor at Quillette, Bo Winegard, tweeted a cartoon of a hand choosing between two red buttons. One was labeled, "Trust the science." The other: "If science undermines our sacred values, it should be suppressed."
Woke editors and academics pic.twitter.com/asJD1hujjl

— Bo Winegard (@EPoe187) August 25, 2022
In a more detailed analysis of the editorial appearing on Quillette, Winegard repeatedly suggested the motivations of the editorial authors were politics and progressive ideology.
"In plain language," he wrote, " … the journal will reject articles that might potentially harm (even 'inadvertently') those individuals or groups most vulnerable to 'racism, sexism, ableism, or homophobia.'"
"[I]t is safe to assume that these new guidelines have been designed to reject any article deemed to pose a threat to disadvantaged groups, irrespective of whether or not its central claims are true, or at least well-supported."
He also posited several hypothetical research findings, asking what an editor of a Nature Portfolio journal might be expected to do if reviewing an article containing such findings:
"Suppose someone discovers that men are more likely than women to be represented at the tail end of the mathematical ability distribution and therefore more likely to be engineers or physics professors. Does such a finding constitute sexism, if only by implication? Does it stigmatize or help to negatively stereotype women? Are the authors of the editorial contending that journals should not publish an article that contains these data or makes such an argument?"
Evolutionary biologists Heather Heying and Bret Weinstein, likewise, discussed the editorial at length in a recent "DarkHorse" episode, the podcast the couple co-host.
Heying raised similar concerns as Winegard, listing several cognitive domains with well-established sex differences in ability, while suggesting such findings would now no longer be able to be published in Nature Human Behaviour.
Weinstein went on to summarize the situation as "a top journal basically saying what conclusions it's willing to publish."
When presented with hypothetical examples of potentially objectionable research findings similar to those described by Winegard and Heying, the Springer Nature spokesperson wrote, "[T]his guidance is about the assumptions researchers make (i.e., what they take for granted) and how they draw conclusions from their evidence, rather than about the results of their research. The results of research should be shared no matter what they are, providing the research has been undertaken following appropriate ethical standards."
Yet, how the guidance is actually interpreted and applied, as well as what constitutes "appropriate ethical standards," may ultimately come down to the decisions of individual editors or groups of editors.
"Editors have a right and duty to use their own judgment about what is fit to publish; this guidance is intended to help them in their editorial assessment," according to the Springer Nature statement provided to The College Fix.
MORE: World's top theoretical physicist rejects DEI ideology, says it's anti-science
Like The College Fix on Facebook / Follow us on Twitter