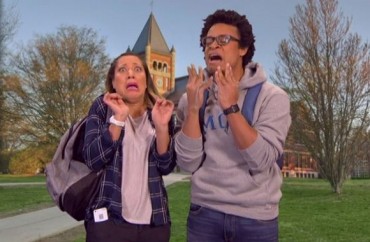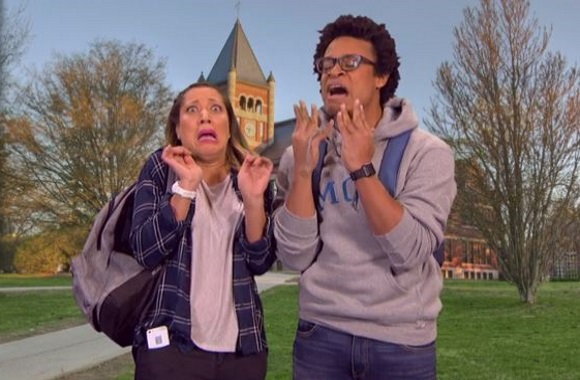 A new survey has found that nearly 90 percent of college students favor having "safe spaces" on campus.
Eighty-seven percent of college students support universities setting up safe spaces, a newly released Gallup survey shows. The finding is part of a report titled "Free Expression on Campus: What College Students Think About First Amendment Issues."
The poll gathered student opinions on issues including safe spaces, campus free speech zones and university speech codes. While students were divided on some issues, there was clear consensus when asked whether they favor or oppose "providing safe spaces, or areas of campus students can go for support if they feel upset or threatened by things they see or hear."
Overall, 87 percent of students said they favor safe spaces.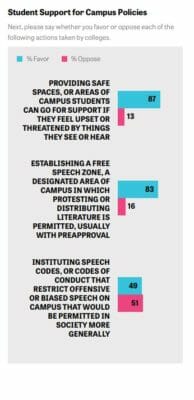 "Support for safe spaces is nearly universal among women and Democrats, both at 95%. Ninety-one percent of black students and 90% of [Historically Black Colleges and Universities] students favor safe spaces. Republicans (70%) and men (77%) still widely support safe spaces but are less likely to do so than other subgroups," the survey states.
Eighty-three percent of students said they favor colleges "establishing a free speech zone, a designated area of campus in which protesting or distributing literature is permitted, usually with preapproval." Meanwhile, students were divided on whether they want colleges to impose speech codes that "restrict offensive or biased speech on campus that would be permitted in society more generally."
The survey found that 51 percent of students opposed speech codes while 49 percent favor them.
"Roughly six in 10 blacks, women, HBCU students and Democrats support speech codes. In addition, 56% of those who are highly active on social media to discuss current events — that is, they use it to get news, post links to stories and discuss issues — say they favor speech codes," the survey notes. "Majorities of men, whites, Republicans and independents oppose speech codes. One left-leaning group that does not support speech codes is Jewish students, with 61% opposed."
The survey includes responses from 3,014 college students and an oversample of students from historically black colleges and universities.
MORE: Large numbers of college students hostile to free speech, poll finds 
Like The College Fix on Facebook / Follow us on Twitter