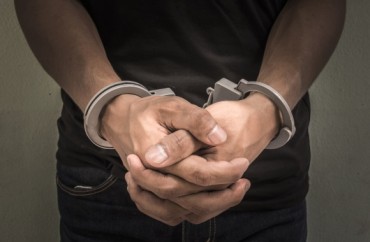 Faculty member among the arrested
Nearly fifty Yale students were arrested by campus police during a recent anti-fossil fuel protest, the latest development in the more than half-decade long campaign to get Yale to divest from its investments in fossil fuels in a foreign country.
The Yale Police Department arrested "forty-three students, two graduate students, two New Haven residents and one faculty member" after all of them "[refused] to leave the lobby of the Yale Investments Office after 5 p.m.," The Yale Daily News reports.
The protest was part of an effort by the groups Fossil Free Yale and Despierta Boricua. The latter, according to its Facebook page, is "the Student Organization for the Appreciation of All Things Puerto Rican at Yale University." The event was intended to "urge the University to instruct its fund managers to cancel their holdings in Puerto Rico's debt and divest from the fossil fuel industry."
The university has shares in both Exxon Mobil Corp and the natural gas producer Antero Resources. According to Fossil Free Yale, the university "profits off of climate destruction."
"We demand that Yale consider our future instead of acting in a single-minded pursuit of profit. Students, New Haven and Puerto Rico are powerful, and we will hold this university accountable!" the group said in a statement.
The protest also featured "performances and a remote conversation with environmentalist Bill McKibben," according to The Daily News.
MORE: 0.36 percent of Harvard community signs fossil fuel divestment petition
Like The College Fix on Facebook / Follow us on Twitter