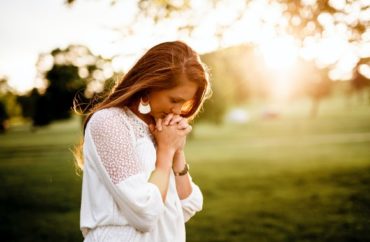 Most students support academic freedom and freedom of speech, oppose defunding campus police
Nearly half of Harvard University freshmen don't believe in God, according to survey results from the student newspaper.
The Harvard Crimson recently released new results from its survey of the class of 2027. About half of freshmen completed the surveys.
The student newspaper found 24.6 percent of respondents said they were "agnostic" while 21.5 percent called themselves "atheist."
"A majority of freshmen identified as either not at all religious or not very religious," the student newspaper reported. "Though 23 percent considered themselves somewhat religious, only 12 percent of respondents said they were very religious, with 2.5 percent identifying as extremely religious."
Incoming students reported low levels of sexual activity and drug use. "Nearly two-thirds, or 63.4 percent of respondents, said they had never had sex. For those who have had sex, 56.2 percent have had one sexual partner," the student newspaper also reported.
The student newspaper further reported:
The vast majority of the Class of 2027 had not engaged in using illicit substances before starting college — with the exception of alcohol. Only 40 percent of respondents said they had never consumed alcohol, and 12.3 percent of the incoming class said they had a form of fake identification — presumably to drink before their 21st birthdays. This marks a slight dip from the Class of 2025 which saw 14.6 percent of students reporting owning fake identification.

Marijuana surpassed tobacco or nicotine in popularity with freshmen. Of respondents, 72.7 percent said they had never smoked marijuana, versus 85 percent for tobacco and nicotine. This figure includes both cigarettes and e-cigarettes containing nicotine.

Cocaine proved to be the least popular drug among members of the Class of 2027, with less than a percent of respondents answering that they had used the drug.
Freshmen also generally support free speech and academic freedom and are not entirely supportive of denaming buildings named after people who held views no longer considered correct today.
The survey found 82.8 percent of respondents were favorable of free speech and academic freedom.
Only 34.5 percent had a favorable view of denaming buildings. Harvard activists are currently trying to strip the "Winthrop" name from a resident house.
The residence hall "is named after both the elder John Winthrop, the first governor of the Massachusetts Bay Colony, and his great, great grandson, John Winthrop, a former Harvard president from the 1770s who is also considered the first American astronomer," The College Fix previously reported. "They both owned slaves, and student protesters argue that because they supported slavery their name should be wiped from campus."
Respondents were largely against campus police abolition – only 7.7 percent viewed the idea favorably while 46.9 percent had an unfavorable view.
Student activists have criticized the Harvard police for "spend[ing] millions of dollars a year on a police force that violently targets racialized people, as well as poor, unhoused, and other marginalized members of our community" and have also called for its abolition, as previously reported by The Fix.
MORE: Check out the Campus Cancel Culture Database
IMAGE: Ben White/Unsplash
Like The College Fix on Facebook / Follow us on Twitter