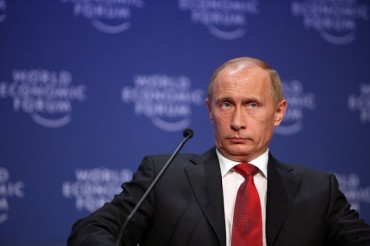 Forty-eight percent of 18- to 34-year-olds say they would leave
As part of a March poll of American attitudes towards Russia's invasion of Ukraine, researchers at Quinnipiac University asked 1,374 U.S. adults nationwide whether they would "leave the country" or "stay and fight" if Russia invaded. Thirty-eight percent of adults polled overall and 48 percent between the ages of 18 to 34 said that they would flee. Forty-five percent said they would stay.
The poll also found that 68 percent of Republicans and 57 of Independents said they would stay, while 40 percent of Democrats declared the same.
Writing in National Review, Charles C.W. Cooke summarized the findings: "A majority of the prime-aged Americans whom the United States would need were such a crisis to arise imagine that they would flee if that crisis ever came."
He went on:
Let us note for the record that this is the most elemental question that a free man can ever be asked. There are no caveats or complexities here, and there is barely any politics, either. If the United States were to be invaded by Russia, America's defense of itself could not plausibly be construed as "imperialism" or as "interventionism" or as a "foreign war" or "conflict of choice." Nor could skeptics…meaningfully complain that they were being asked to fight and die in a "corner of a foreign field." In such a circumstance, we'd be protecting home, and all who cherish it. To demur when called upon to defend that home from conquest is to willingly turn oneself into an exile.
Cooke, who became an American citizen in 2018, took a naturalization oath to "support and defend the Constitution and laws of the United States of America against all enemies, foreign and domestic," as well as to "bear arms on behalf of the United States when required by the law," he wrote.
Native-born citizens are not obliged to make such a promise. But perhaps they should be.
Stating that you would refuse to stay and fight for your country implies one of two things, Cooke noted. Either you believe that someone else will do your fighting for you, or you think America is not worth the fight.
In this hypothetical scenario, believing that someone else will fight an invasion for you is an attitude of complacency and privilege. Believing that America need not prevail over Russia is not just reckless; it is cynical and ungrateful.
"The number of young American men declaring their readiness to resist in case of an attack on their country ought to be approaching 100 percent," Cooke stated, "for, without them, our abstract commitments to ideals such as liberty, democracy, and equality mean nothing."
Indeed. Even more, if nearly half of young people haven't learned this lesson, it's fair to infer that their educational institutions haven't taught them.
Ronald J. Daniels, author of "What Universities Owe Democracy," wrote in The Atlantic in October 2021 that "American universities in recent years have shunned responsibility for an education in democracy almost entirely."
He blames, in part, the specialized and compartmentalized structure of the modern university and endless academic debate over the nature of American democracy. Universities are fractured and professors are divided, but a robust program for civic education requires a common vision.
On a hopeful note, Daniels writes, we know that if the universities could manage it, a civics education would bear fruit. "Study after study," he wrote, "has shown that civic education at all levels of schooling—including at the college level—instills a sense of political agency and compensates for what students may not always get at home."
"Political agency" or the sense of power over the political process, would also require training in civic responsibility. Colleges should instill both, even without knowing when we'll need them.
Moreover, if students are to be trained in the civic responsibility requisite for defending their country, they must be taught that the American ideal is worthy of their respect. Academia incubates a culture of America-bashing — on display, for example, when the chair of the Department of African American Studies at Princeton argued that the nation must be refounded, or when education professor Robin DiAngelo leads innumerable seminars about America's radical white supremacy. These teachings will not shape citizens willing to defend their country.
Students should be taught to view their nation's history thoughtfully and critically. But they also need lessons in America's triumphs and hope for the future. Nothing less will motivate a generation, if the need arises, to stay at home and fight.
MORE: Students sue for 'adequate' civics education
IMAGE: World Economic Forum/Flickr
Like The College Fix on Facebook / Follow us on Twitter