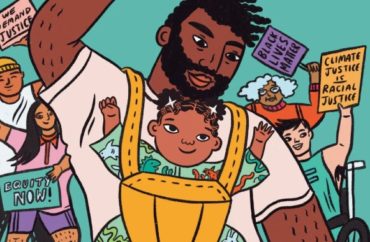 'Antiracist Baby' show meets the chopping block
Netflix viewers who were eagerly awaiting shows based on the works of Boston University professor Ibram Kendi will be disappointed to find out that the company has canceled two projects.
The entertainment company announced it would not longer produce a preschool oriented "Antiracist Baby" cartoon series, based on a book by Kendi.
One other series based on Kendi's works has been slashed but one will move forward.
Variety magazine reported:
The streaming service also scrapped "Stamped: Racism, Antiracism and You," a documentary intended to serve as a companion piece to "Stamped From the Beginning, which is a hybrid documentary and scripted feature that delves into race in the United States. "Stamped From the Beginning" is still moving forward and is currently in post-production.
Netflix recently fired 150 workers and its executives told employees not to be sensitive. Some at the company protested Netflix's decision in October 2021 to air a special from comedian Dave Chappelle that included jokes about transgenderism.
A corporate culture memo released in May instructed employees to be open to different viewpoints or to leave.
The company announced it would not "censor specific artists or voices."
"As employees we support the principle that Netflix offers a diversity of stories, even if we find some titles counter to our own personal values," the memo stated, according to Variety. "Depending on your role, you may need to work on titles you perceive to be harmful. If you'd find it hard to support our content breadth, Netflix may not be the best place for you."
Kendi has made hundreds of thousands of dollars lecturing at universities and other places on how America is racist.
A 2021 analysis by The College Fix found that Kendi likely made at least $300,000 between 2017 and early 2021 in speaking fees. However, his per speech fee has grown to at least 32,500 as of April 2021.
MORE: Ibram Kendi launches 'antiracist newsroom' with Boston Globe
IMAGE: Ibram Kendi
Like The College Fix on Facebook / Follow us on Twitter