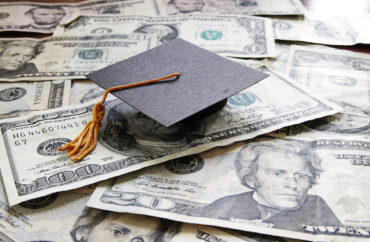 Program looks to impart an 'engrained commitment to civic engagement'
A new "first-in-the-nation" program in California will offer some students $10,000 toward college tuition if they participate in semester-long public service programs.
A press release from the state governor's California Volunteers program announced on Monday the creation of the new program, called the Civic Action Fellowship, which the state government will undertake in partnership with several public and private universities.
The plan has been "designed to help students pay for college through public service while using a combination of federal and state funding." One state official described the program as "a bold vision to unite Californians around service and provide opportunities for every Californian to help tackle our greatest challenges."
Students will enroll as volunteers through AmeriCorps, through which they'll become eligible for up to $10,000 in tuition. Almost 250 students are expected in the inaugural cohort.
Inside Higher Ed reports that eight separate institutions have signed onto the program:
The participating institutions are a mixture of public and private nonprofit universities. California Lutheran University, Dominican University of California and University of the Pacific are the independent institutions; California State University's campuses at Los Angeles and Stanislaus and San José State University and the University of California campuses at Berkeley and Merced are the public universities in the pilot.

California Volunteers…will lead coordination of the program and distribute $3.2 million to the eight institutions to cover administrative costs. An additional $677,000 in scholarship funds will be allocated to participating students following completion of their fellowship. The nearly $4 million in funding, a mixture of federal and state funds, will cover the pilot from March 2020 through June 30, 2021.
The governor's office called the plan "a fundamentally new model of supporting the cost of college attendance." The service projects for each school, which have yet to be announced, will be decided by the governor.
Read the press release here, and Higher Ed's report here.
MORE: White males need not apply for this $10,000 social justice journalism grant
IMAGE: zimmytws / Shutterstock.com
Like The College Fix on Facebook / Follow us on Twitter