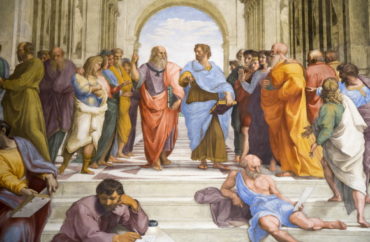 A new academic center launching this fall aims to address the shortage of scholarly work that challenges the dominant narrative in higher education.
The New York City-based Center for Academic Pluralism was founded by the Heterodox Academy, a nonpartisan nonprofit "committed to advancing the principles of open inquiry, viewpoint diversity, and constructive disagreement to improve higher education and academic research."
John Tomasi, president of Heterodox Academy, told The College Fix in an interview this week the center just welcomed its inaugural fellows to Manhattan.
"We expect our scholars will undertake collaborative, interdisciplinary research at the intersection of intellectual pluralism and their specific fields of expertise," he said.
The 2023-24 fellows are Diana Mutz, David Rozado, Azim Shariff, Elizabeth Weiss, Adam Gjesdal, and B. Duncan Moench — all scholars who have expressed opinions that diverge from the dominant narrative held by scholars on college campuses today.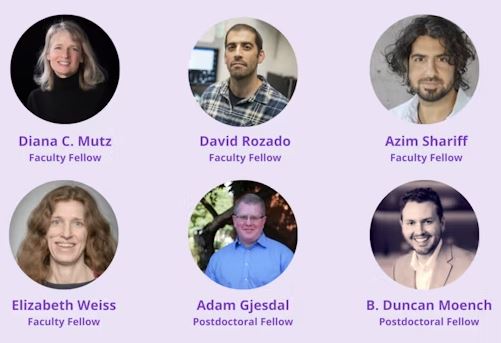 Weiss is an anthropologist at San Jose State University, but she is retiring at the end of the 2023-24 academic year after a long legal battle with the school, where she was effectively canceled due to her views against repatriation of Native American human remains.
Weiss said she is excited to work with the center.
"I've been watching and writing about what is happening to museums as a result of a single narrative," she told The College Fix via email. "I plan to spend my time here in New York City visiting museums and examining viewpoint diversity in exhibits."
She said she hopes to bring true diversity to exhibits by working with curators to provide visitors a more balanced experience.
An important issue facing higher education is the "unwillingness of academia and institutes of higher learning to engage in civil discourse around contentious issues," she said, adding she believes that stifling free speech on campus and social media is very problematic.
"Most of all I'm excited to be in a place that values open inquiry, diverse perspectives, and is trying to be part of the solution to the problems higher education faces."
The scholars represent an expansive array of disciplines including computer science, psychology, anthropology, philosophy and political science.
Gjesdal, a visiting philosophy professor at Fordham University, researches political philosophy and normative ethics, and said his research "treats foundational moral diversity as an ineliminable feature of open, democratic societies."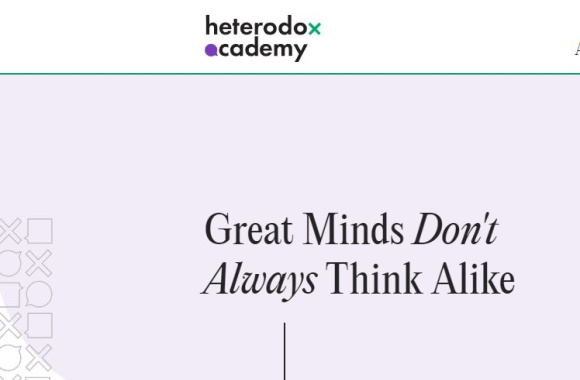 He told The Fix his work "explores what viewpoint diversity and pluralism are, and why they are inescapable in social life." He said he plans to develop clearer answers to these questions and help guide where this is beneficial in institutions.
Gjesdal said he recognizes that "the spread of a culture that substitutes ostracism for debate is undermining academia as a space of free inquiry," and added he looks forward to extending his work to other disciplines.
Tomasi said the center aims to "empower our members and our organization in new ways by providing compelling research and resources for advancing positive change on campuses across higher education."
Heterodox Academy was founded in 2015 and now boasts some 6,000 faculty, students and administrators across the globe as members, according to Tomasi.
The Center for Academic Pluralism is funded by a multi-million dollar grant from Templeton Religion Trust. Its stated purpose is to "produce and disseminate scholarship to improve the climate of discourse within higher education, and advance HxA's mission." Center leaders also want to increase its impact on college campuses through events, it states.
Tomasi said the academy hopes that through the next few years the center establishes itself as "the go-to source for research on the statistical, historical, sociological and philosophical status of open inquiry and pluralism across higher education."
"Organized efforts to promote the foundational principles of open inquiry, viewpoint diversity, and constructive disagreement" on college campuses is vital to transform into policy and academic practices, he told The Fix.
In addition to the Center for Academic Pluralism, the academy has a new campus community network that aims to organize HxA members at their own campuses to advocate for heterodoxy. The initial cohort of 36 campus communities has been successful in recruiting new members, building communities, and "in some cases, passing new resolutions on their campuses," Tomasi said.
"The network of campus communities will serve as a distribution system for the studies, ideas, and tools developed in the center," he said.
Remaining pluralism fellows include Moench, the social critic at large at Tablet and a research professor at the University of Colorado in Colorado Springs. His bio for Tablet states he is "a scholar of political thought and American character studies."
Mutz is a professor of political science and communication at the University of Pennsylvania. She researches how the "American mass public relates to the political world, and how people form opinions on issues and candidates."
Rozado is a professor at Otago Polytechnic, where he researches machine learning, computational social science and accessibility software.
Sharrif is a psychology professor at the University of British Columbia, where he researches "where morality intersects with religion, cultural attitudes and economics." He has been interested in expanding his research to the ethics of humanity and technology, he posted on X.
MORE: Educators mount a resistance against oppression dogma dominance
IMAGE: Main, Serato, Shutterstock; Inside, Heterodox Academy
Like The College Fix on Facebook / Follow us on Twitter