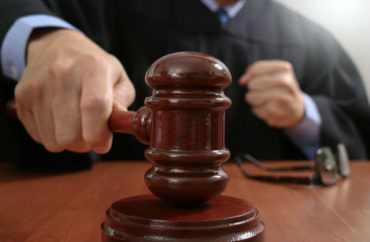 The July 2014 murder of internationally-known Florida State University law professor Dan Markel at his home had shocked both the local and law communities.
Law enforcement officials apparently pieced together a plot to have Markel murdered in the midst of his split from his wife, fellow law professor Wendi Adelson. They contend it was spearheaded by Adelson's parents.
Suspects Sigfredo Garcia and Katherine Magbanua face first-degree murder charges in Markel's killing, and now have been charged with conspiracy and solicitation to commit murder. A third suspect, Luis Rivera, had agreed to help investigators by copping a plea deal, according to the Tallahassee Democrat.
Prosecutor Georgia Cappleman said the additional charges don't come from new evidence in the case but were filed to make sure the entirety of what investigators say went into the scheme is reflected.

"The first-degree murder doesn't cover all the conduct that was involved," she said, adding that both Garcia and Magbanua were involved in planning the murder, she said, and then turned to recruit others. …

The same court documents charging Garcia and Magbanua point to a murder-for-hire plot investigators say was orchestrated by Markel's former in-laws following his contentious divorce from fellow law professor Wendi Adelson. She now works as the executive director of The Immigration Partnership & Coalition Fund in Coral Gables.

Investigators say Adelson's mother and brother – Donna and Charlie Adelson – paid to have Markel killed in the fallout from the break up. The motive, they say, was the family's desire to have the couple's two young sons move to South Florida after the split.

The Adelsons have denied any involvement in the killing and call TPD's theory "fanciful fiction." No one in the family has been charged.
Garcia and Magbanua are scheduled for trial in July and October respectively.
Markel, a native of Toronto, was a 2001 Harvard Law School graduate who had written pieces for The New York Times, Slate, The Atlantic, and co-authored a 2009 book on the relationship between crime, punishment and family.
MORE: Details Emerging in FSU law professor's shooting
MORE: Internationally known criminal law prof targeted for murder
IMAGE: everything possible/Shutterstock.com
Like The College Fix on Facebook / Follow us on Twitter