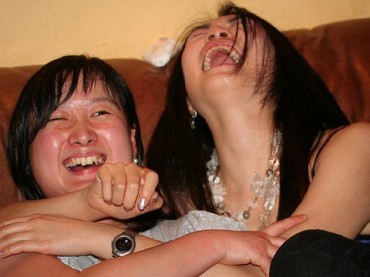 If laughter is a "civilizing force," as George Mason University Prof. F.H. Buckley argued in his excellent book The Morality of Laughter, then the Foundation for Individual Rights in Education's latest effort is much more than a defense of crass jokes.
The civil-liberties group is launching a grassroots pledge campaign to bring the new documentary Can We Take a Joke? (which it helped produce) to college campuses:
Today, comedy on campus is under attack, as more students (with the help of campus administrators) are demanding comfort and political correctness over open dialogue and creative expression. Comedians including Chris Rock, Jerry Seinfeld, and Patton Oswalt have all noted the conflict between comedy, hypersensitivity, and political correctness on and off campus. Now, FIRE is fighting back. It's time to remind the ivory tower that comedy is not only fun, it's also a powerful social tool. Comedy helps to highlight social trends, current events, politics, and more, thereby opening new opportunities for dialogue.
The money it's raising will also go to support student comedians "and bolster our defense of campus cartoonists and satirists."
Like The College Fix on Facebook / Follow us on Twitter
IMAGE: JeffHall2069/Flickr