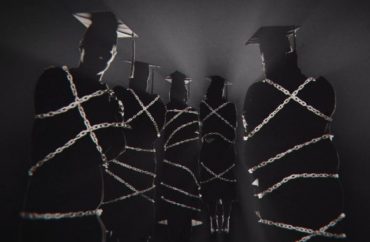 A new documentary from a Christian personal finance guru exposes the student loan industry
Personal finance expert and radio host Dave Ramsey has helped people get out of debt and save for retirement and his new documentary takes a closer look at the student loan industry and how Americans are affected by it.
"Borrowed Future," from Ramsey Solutions, tells the story of how the student loan debt problem reached the point it is at now and how Americans can push back against it.
It includes interviews with people including marketing expert Seth Godin and Mike Rowe of "Dirty Jobs" fame, as well as people affected by student loan debt.
Even Ramsey's own team members who work on personal finance and debt issues every day were surprised by some of the stories and findings.
"What surprised me was how many people are wandering into student loan debt without fully understanding what it would mean for their adult life," George Kamel told The College Fix via email through a media representative. "What also surprised me was the amount of unscrupulous villains and practices in the industry that have allowed 45 million Americans to accumulate $1.6 trillion in student loan debt."
He wants aspiring students to know they can "avoid student loans completely."
"What I want them to take away from this is that they have options when it comes to education and paying for that education," Kamel said. The documentary includes a story of one young male who pays his way through college by working, including buying and selling used lawn mowers.
Structural changes to the loan system are also needed, Kamel said.
"The student loan industry, while starting with good intentions, has turned into a monster that needs major overhaul," Kamel, who sometimes co-hosts the "Ramsey Show" told The Fix. "So many people have been hurt by this ramifications of student loan debt, and I hope this documentary opens the eyes of millions of Americans."
Many young adults have student loan debt and other loans. Kamel said the situation is not hopeless and encourages those people to follow Dave Ramsey's "Baby Steps," a seven-step process for paying off debt and building wealth.
He said people "can take control" and they can "choose to start changing the way" they "interact with money today."
"Save up $1000 for a starter emergency fund so that you can create a temporary buffer between you and life's little emergencies," Kamel said. "Use the debt snowball method to pay off your debts from smallest to largest, regardless of the interest rate."
It's the method Kamel's former co-worker and Ramsey host Anthony O'Neal, featured in the documentary, used to get out of student loan debt.
His story, which included sleeping in his car and contemplating suicide, is featured in the documentary. The movie includes statistics about student loans, stories and roundtable discussions between O'Neal and high school students.
Though most of the students ended up attending college anyway, one student was impacted by the conversation and made the decision to enter the workforce instead.
Dentist racked up over $1 million in student loan debt
Regular listeners to the "Ramsey Show" hear stories of lawyers, doctors and dentists who have student loan debt of $250,000 or more.
One of the stories told in the documentary is that of Justin McDaniel (below), a Jacksonville, Florida orthodontist who had over $1 million in student loans.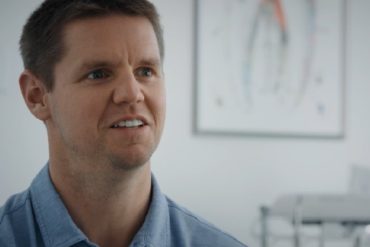 Though he graduated with his bachelor degree debt-free, McDaniel finished dental school with "somewhere around $400,000" in loans that grew to around $600,000 by the time he went to school for orthodontia at a cost of $95,000 per year.
The problem is on both sides — the schools and the people taking out the loans," the orthodontist said.
"You're a number, you're a paycheck," McDaniel said.
MORE: Speaker Pelosi says Biden cannot cancel student loan debt
IMAGE: Ramsey Solutions
Like The College Fix on Facebook / Follow us on Twitter