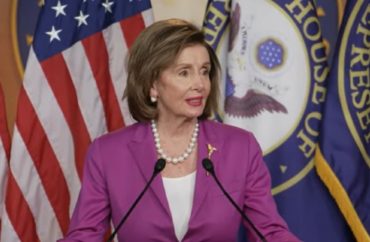 Her statement puts her at odds with Senator Majority Leader Schumer
Speaker of the House Nancy Pelosi said on Wednesday that President Joe Biden cannot cancel student loan debt on his own.
When asked about debt forgiveness possibilities, Pelosi said:
People think that the President of the United States – is this more on the subject than you ever want to know? Well, you'll let me know. People think that the President of the United States has the power for debt forgiveness. He does not. He can postpone. He can delay. But he does not have that power. That has to be an act of Congress. And I don't even like to call it forgiveness because that implies a transgression. It's not to be forgiven, just freeing people from those obligations.
The speaker then said there are trade-offs to be considered in debt cancellation deals.
"Do we use whatever money there is for the broadest base of support of the, those with – more people with even less debt, or fewer people with more debt?  That's a policy discussion," Pelosi said.
She said there are issues of fairness to consider as well. "How some people may view the relieving people of this obligation has to be viewed in a fair way," the California Democrat said, "where we have something that gives opportunity – that's the big word – opportunity to all of America's families."
Her comments place her at odds with Senator Chuck Schumer, the majority leader in the Senate. The New York Democrat, along with Massachusetts Democratic Senator Elizabeth Warren, have urged President Biden to forgive $50,000 in student loan debt through executive order.
MORE: Biden says he is unlikely to cancel debt through executive order
IMAGE: NBC News/YouTube
Like The College Fix on Facebook / Follow us on Twitter