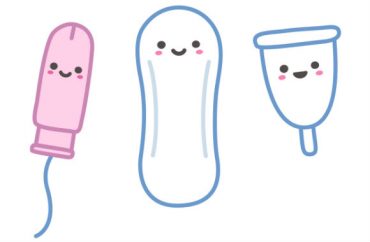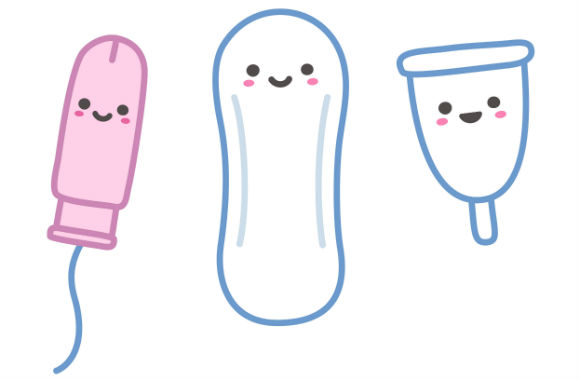 Thanks to the efforts of three George Washington University student groups, tampons and pads will now be available for free in all main campus buildings.
The "People for Periods" project, put together by the Feminist Student Union, Student Association, and The Store, also claims it will help students "be comfortable in class" and "start conversations on campus to destigmatize having a period."
According to The Hatchet, the groups noted the project will "especially help" lower income students who have difficulty paying for the feminine hygiene products. That is, if you consider $9 per box of 36 tampons and $15 per box of 48 pads "pricey."
Feminist Student Union president Lauren Courtney contended that it's "not fair access to education" if you're "bleeding in the middle of class and […] can't pay attention."
And have no fear — the gratis products will also be available in men's and gender neutral restrooms as "some people who have periods do not identify as female or use the women's bathroom."
"We wanted this to be a gender-inclusive initiative to help destigmatize that people with vaginas have all sorts of gender identities, and that's valid, and that's something that we recognize as a community," [Courtney] said.

Courtney added a benefit to keeping the products in public buildings like District House ensure outside individuals, including homeless people or high school students, also have access to products they may need.

"We want to make sure that people in the community have access to these products because it's definitely a sanitation issue that's not always thought about when it comes to providing service to the community," she said. …

SA President Peak Sen Chua said he also began working on the initiative as an SA senator last year for the public health school, where he saw a need for and an interest in free menstrual hygiene products.

"Their period shouldn't prevent them from succeeding academically," Chua said. "It shouldn't prevent them from having the same opportunities as people who don't menstruate."
Student Sydney Eskin noted that hopefully People for Periods will expand to other campus buildings after this year's pilot program.
"GW should be setting the trend on things like that," she said.
MORE: Student sit-in demands free tampons at public university 
MORE: Syracuse gives men free tampons, student leader says they aren't 'feminine' products
IMAGE: Sudowoodo/Shutterstock.com
Like The College Fix on Facebook / Follow us on Twitter