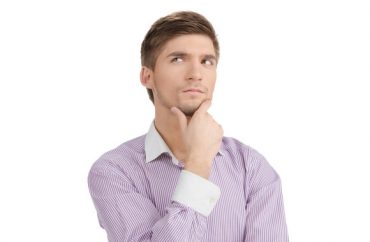 The University of Michigan played unwitting host to a pair of racist graffiti incidents in as many days, both targeting black students.
Last weekend, racial slurs were written on dorm door name tags at the Michigan Community Scholars Program, a living community "centered around intercultural dialogue, social justice, and civic engagement. "
"We expect an appropriate response from The University, including an investigation and consequences for those involved in the vandalism," the UMich Black Student Union responded in a statement.
"In times like these, it is important that we do not act solely out of the frustration, anger, and sadness we may be feeling. We have to channel these emotions into productive action, in an attempt to leave the campus better than we found it."
@DrMarkSchlissel this is what umich students do? ? pic.twitter.com/Zznj7K4uoz

— Sav Syd ? (@_SydneeyPaigee_) September 17, 2017
A day later, the campus Ann Arbor Mural was discovered to have "Free Dylann Roof, I Hate N——" scrawled on it. Roof was the murderer of nine African-Americans in a Charleston, South Carolina church two years ago. A poster featuring Roof face and the words "Free Dylann Roof" was found as well.
hey what the fuck is wrong with people on this campus/in this city this is disgusting pic.twitter.com/Erc8G3x6ri

— amal ✨أمل (@cptnamal) September 16, 2017
Last evening, around 200 protesters gathered to "demand answers" from UMich President Mark Schlissel regarding the incidents. After Schlissel addressed the crowd for roughly 20 minutes, the protesters proceeded to follow him all the way to his home.
Schlissel explained his intention to work together with Black students on prevention and education.

"I'd love to hear your ideas, and what you expect of us," Schlissel said. "I want to learn what you think the administration should be doing beyond what we've already done to help make this a better place for you so that you can get what you want out of Michigan. You all belong here, and I want to make sure you get that message."

Many, however, decried a lack of updates from police investigations into racist incidents. University NAACP chapter President Isaiah Land, an LSA senior, questioned the lack of resolutions or perpetrators' identities.

"I had a meeting earlier with Schlissel in the (president's) house, and he basically told me all of the things that I didn't want to hear," Land said. "I asked him how many people have been caught in these investigations when racial incidents pop up, and he told me that there were zero people caught in the last four years. They couldn't even find the people who were doing this stuff over the internet, and we have a hackathon at the University every year? That's just ridiculous." …

LSA freshman Madison Peterson called for more than investigations.

"To me, investigation just means it is going to be swept under the rug, and I actually want punishment for these people, because I want to feel safe on campus," she said. "I don't want to be targeted in the classroom, outside of the classroom, at social events, I just want to come here and get an education without being targeted for being a Black girl."
Does anyone really believe that if the perpetrator(s) of these acts turns out to be the perfect progressive caricature of such a suspect (i.e. a Trump-supporting straight white male) that the university would sweep it under the rug?
On the other hand, if the suspect turns out to be a minority — the graffiti/placard used to "galvanize the community" in order to have "hard conversations" about race — do you think administrators would be likely to withhold that reveleation? It's certainly happened before.
Not to mention, it's not as if U. Michigan is immune to hoax shenanigans. Consider: A racist/white supremacist just casually strolling through a dorm dedicated to "intercultural dialogue" and "social justice" … scribbling on people's doors? No witnesses? No camera surveillance?
We're not definitively calling these hoaxes, but the elements of such are there. Stay tuned.
MORE: Protesters hijack conservative student meeting, call them 'white supremacists'
MORE: Notes reveal: Harvard Law professors worked closely with campus race protesters
IMAGE: Blue Sky Image/Shutterstock
Like The College Fix on Facebook / Follow us on Twitter