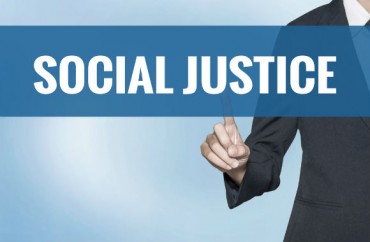 Lawmakers in New Jersey passed a bill last month which would require schools to teach about racism, social justice and the "contributions made by prominent African Americans from the past to the present like Kamala Harris."
Bill 3601, originally introduced back in March, awaits Governor Phil Murphy's signature to become state law.
The bill appropriates $400,000 to, among other things, teach that "inequality is a consequence of prejudice and discrimination in the pursuit of maintaining power and dominance over certain portions of society," and "emphasize the personal responsibility of each citizen to fight racism and hatred whenever and wherever it happens."
According to The Philadelphia Inquirer, the legislation "compliments" New Jersey's "Amistad" law which requires schools to teach African-American history. The report notes students across the state "have been pushing for changes" since the killing of George Floyd.
One of these student-led changes served as the catalyst for the (predominately white) Cherry Hill School District to look into a required African-American history course for high school graduation.
Cherry Hill Curriculum Director Farrah Mahan said she knows there will be "difficult conversations" involved with the requirement, especially regarding issues of social justice. She noted professors from the University of Pennsylvania and Stockton University will assist in developing the course.
It has not yet been determined what year students would be expected to take the class. The district is also reviewing its Black history curriculum and textbooks used for lower grades, she said.

"We are evolving with the times," Mahan said. "This is just another example of where we are. It's everyone's history." …

Mahan said the new course would be offered for the 2021-22 school year. Cherry Hill already has an elective African American studies class that is offered for dual credit through Stockton University.

Younger students also should be taught more comprehensive Black history to help dispel stereotypes about African Americans, said Ebele [Azikiwe] […] She said she was partly motivated to advocate for changes after her stepfather was stopped by police because of mistaken identity.

"There is so much to share, to help awaken people," she told lawmakers. "If people were taught early we aren't a threat but simply human it will make a huge difference."
First grade teacher Tamar LaSure-Owens, who's developed Black history curriculum previously, said teachers need training in order to "infuse Black history into everyday lessons."
MORE: Prof: Use Black History Month to rectify 'hegemonic whiteness'
MORE: Student editorial: Not requiring HS black history course is 'black erasure'
IMAGE: PhuShutter / Shutterstock.com
Like The College Fix on Facebook / Follow us on Twitter