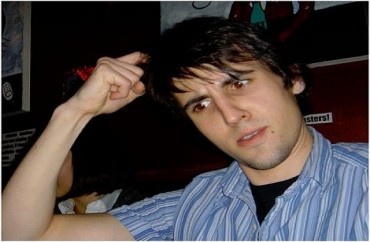 North Carolina's Winston-Salem/Forsyth County Schools Board of Education recently voted against making African-American history a required course in its high schools, and this angered the editorial board of the University of North Carolina's Daily Tar Heel.
"In North Carolina public schools, we learn about the American Revolution and the World Wars, but we struggle to confront our state's appalling history with slavery, segregation and suppression," the editors write.
They go on to claim it is "Black erasure" if such a course is not of a mandatory nature.
The Winston-Salem Journal reports the school board vote was 7-1 against the requirement (with one abstention). Superintendent Angela Hairston instead recommended elective courses for each of its high schools, including African American Studies, Latin American Studies, American Indian Studies and Ethnic Literature.
Miranda Jones of Winston-Salem Local Organizing Committee (whom the Daily Tar Heel quotes) objected, saying "When we look at what's going on with Black children — lack of engagement and the achievement gap — nothing should be optional. We should do everything that we can to save this group of children."
It's important for all students, regardless of their race, to acknowledge that race and racism played a role in shaping our country. Requiring an African-American history class would affirm the fact that Black students' ancestors had just as much of a role in shaping our country as those of their white counterparts.

Throughout the history of this nation and this state, the erasure of Black lives, stories and histories has persisted. This decision is part of that greater narrative of erasure, and the Board should consider how their action was complicit in suppressing African-American experiences. By actively limiting how students of color learn about their history, the Board is continuing the implicit narrative that white history is more important than any other.
Interestingly, the Daily Tar Heel doesn't mention that Ms. Jones is a district teacher who has been called out for her choices of classroom speakers, including the founder of the Winston-Salem Local Organizing Committee, Effrainguan Muhammad.  Muhammad is a member of the Nation of Islam.
Does it really need to be said that an elective course in black history in no way "limits" African-American students from learning about their past? That nothing will be "erased"?
Such claims are as ludicrous as that made by a member of the Winston-Salem City at the school board vote on the matter — that she didn't remember any black history when she was in school … back in 1960 through 1971. Really? Fifty-to-sixty years ago … ?
American history is black history. Contemporary high schools do a good job of incorporating that history into the overall narrative without additional compulsory racial identity courses.
Read the editorial and Winston-Salem Journal article.
MORE: Prof: Use Black History Month to rectify 'hegemonic whiteness'
MORE: 'White Rage,' Black Lives Matter: How one professor teaches U.S. history
IMAGE: minusequalsplus / Flickr.com
Like The College Fix on Facebook / Follow us on Twitter