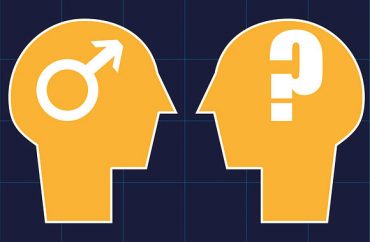 Students in New Jersey's schools can choose whatever gender they wish to identify as, and school officials do not have to inform their parents.
NorthJersey.com reports new regulations from the state Department of Education specifically note that gender decisions "rest with the student and not the parents."
Director for Garden State Equality Aaron Potenza characterized the Garden State's move as "probably the strongest guidance we've seen out of any state."
The state's rationale is to protect LGBT students as not all parents are supportive of their children's identity choices. New Jersey's neighbor Delaware originally had similar language in its DOE regs, but it eventually gutted the lack of parental notice provision.
Other New Jersey regulations schools must follow include:
— Mandatory "use [of] a student's preferred name and pronouns in verbal, written and electronic communications."
— "Students must be allowed to participate in athletics in a manner consistent with their self-described gender identity."
— "Students can access restrooms, locker rooms and changing facilities according to their gender identity."
Gov. Phil Murphy, who took office in January, promised to improve protections for gay, lesbian, bisexual and transgender students during his campaign, but the process for new guidance actuallybegan before he took office. It's the product of a 2017 law, signed by then-Gov. Chris Christie, that required the state to create and distribute guidance to public schools about policies for transgender students.

State Education Commissioner Lamont Repollet said school personnel should have an "open yet confidential discussion" with the student about their chosen name and privacy matters.

"It's the obligation of all educators to provide a safe and welcoming school environment so all students throughout the state can achieve their full potential," he said.

The guidance followed years of activism and input from students, educators and advocacy groups who believed that state anti-discrimination laws did not go far enough to protect students and who wanted clarification for school districts struggling to codify their own rules on the issue.
Bergen County Education Association President Sue McBride said the rules "give students a safe space to learn and grow." Of course, others feel they usurp parental rights … not to mention give boys who identify as girls certain advantages in the athletic arena.
MORE: Delaware nixes student 'gender of choice' w/o parent consent
IMAGE: thinglass/Shutterstock.com
Like The College Fix on Facebook / Follow us on Twitter