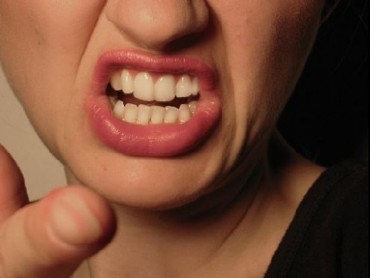 A new male-health studies program at the University of South Australia scheduled to commence next month has sparked massive criticism because of its focus.
The program, touted as the first of its kind in the world, has been decried by some as misogynistic, a reinforcement of male privilege, and a platform for feminist bashing.
While a broader approach to the topic of men's studies had initially been proposed, the only program that the university is offering has a focus specifically on men's health from a professional standpoint, meant for those in medical, counseling, human resources and education fields.
Essentially, the graduate-level "Professional Certificate in Male Health and Male Health Promotion" program aims to teach those who are charged with maintaining the wellbeing of those in "male dominated industries" how to better do their jobs.
The $1,800 program is comprised of two courses offered online: "Male Health in Perspective" and "Male Health Promotion."
Among other topics, students will analyze key health issues facing contemporary males, as well as biological, social, economic and cultural determinants of male health, and the best practices to engage men in illness prevention and health promotion, the university's website states.
Contention over the program has been propagated by misinformation surrounding the technical details, specifically claims that the certification has no prerequisites and that the course is being taught by those who have no affiliation to the university.
"Contrary to its description in some media reports, the certificate is framed for people already working in health and allied health industries, and has been developed by and will be taught by University of South Australia staff only," the university said in a statement released Jan. 13. "No other courses have been approved and any proposed courses will be evaluated through normal university processes."
Some are still not appeased.
"There are concerns that a poorly-defined 'male studies' program would lend weight to groups … who might seize upon the idea of a unit in 'male power and privilege,' " Meghan Hopper, national president of the Council for Australian Postgraduates Associations Incorporated, said in an email to The College Fix. "All students should have a voice on campus, but achieving this voice through aggressive or derogatory means is not acceptable."
National Union of Students president Deanna Taylor told the Sydney Morning Herald: "It's a slippery slope once you open the door to people with these views and give them a platform … it's not long before proposals like the ones that were rejected actually get approved."
Taylor declined to comment when contacted by The College Fix, stating that the University of South Australia Students Association had requested that the national student group make no further comment until a meeting between the two organizations has occurred.
Assistant Professor Gary Misan, the certificate program's founder, declined to comment to The College Fix about the program or its surrounding controversy at the request of the university. In a Jan. 12 article in The Advertiser, Misan was quoted as saying the program is not anti-women.
"The aim of the courses are to present a balanced view and to counter some of the negative rhetoric that exists in society in general and in some areas of academe about men," he said. "It's very difficult for anybody who has opposing views to get a word in."
"As soon as somebody mentions anything they perceive as being anti-feminist, they're pilloried, and in some cases almost persecuted."
Despite the university's attempts at transparency, objections remain.
One major grievance over the certificate is that its creators are sympathetic to pro-men's rights policies advocated by "A Voice for Men," a U.S.-based movement that strives to "educate men and boys about the threats they face in feminist governance and to promote an end to that governance," according to its online mission statement.
The group's website is unabashed in its approach, and includes language such as "whores" and "bitches." Many left-leaning groups consider the site "hate-filled."
Hopper cited A Voice for Men as one of the main reasons for her concern.
"Gender issues are gaining greater prominence in Australia and on campus in recent years," she stated. "Over the last few years we have seen a group called  'A Voice for Men' popping up on Australian campuses distributing leafleting material that makes various spurious claims around domestic violence and rape and also calls for the closure of women's spaces on campus."
According to Hopper, many Australian universities have reduced funding or terminated their gender studies programs in recent years, causing her to question the justification behind the institution of a new gender-studies program altogether.
"In this environment CAPA is concerned about the prospective emergence of a program called 'Male Studies,' " she stated. "Gender studies has traditionally placed a focus on the role of women in society because for so much of our history, women have been subjected to discrimination or viewed within a stereotypical gender lens."
"It would be better to see attention directed toward improving the resourcing of gender studies as a whole, rather than focusing resources on an already privileged cohort."
College Fix contributor Julianne Stanford is a student at University of Arizona.
IMAGE: Floyd Brown/Flickr
Like The College Fix on Facebook / Follow us on Twitter