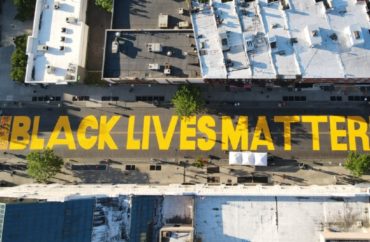 Minor will help create discussion around 'conversations about racial injustice, inequitable development, climate change'
Students can now minor in "Creative Placemaking" starting this next semester at the University of Maryland.
"Students in this interdisciplinary minor learn how artists and designers can play a vital role in advancing public dialogue," and will "[explore] our shared humanity and [while] addressing some of our major challenges," according to the art department's website. The new minor will help enrollees spark "conversations about racial injustice, inequitable development, climate change or celebrating the diverse communities and cultures around us."
The university's media team shared further details with The College Fix via email.
"Coined by the National Endowment for the Arts in 2010, 'creative placemaking' is the collaboration of artists and designers with local residents and stakeholders to address community challenges and opportunities," the media team wrote in its email. "Navigating the process with students allows them to practice the essential relationship-building, dialogue and collaborative decision-making involved in addressing a community's needs and aspirations."
Students in the program "will learn how to employ techniques like mural design, storytelling, pop-up installations, public events and performance to advance a community's vision and nurture vibrant place" and "will engage in place-based art and design projects in partnership with local organizations, knowledge keepers, and artists in select areas of Maryland, including the Purple Line Corridor."
It is part of the Big Ten university's "Arts for All" initiative which makes the school "a national leader in leveraging the combined power of the arts, technology and social justice to collaboratively address grand challenges."
Some of the classes students may take to satisfy the course requirements include "Public Policy and the Black Community," "Changing Climate, Changing Cultures," and "U.S. Latinx Literature and Culture."
"U.S. Latinx Literature and Culture," according to the course description, "examines the poetry, prose, and theater of Latinx communities in the United States from their origins in the Spanish colonization of North America to their ongoing development in the 21st century."
The course, "Changing Climate, Changing Culture," looks at the interactions between humans and climate.
A course which is more directly linked to protesting motivations in the United States is "Diversity and the City," which explores "the different needs of diverse economic, racial/ethnic, and gender groups that live and work in cities, the historical background of differences, the impact of societal structures and group cultures, and how public and private policies do and can affect different groups."
Another course called "Social Enterprise: Changing the World through Innovation and Transformative Action," will help students connect to "social entrepreneurs" to "explore current day social issues of sustainability, climate change, leadership, disruptive innovations, and create or blueprint business plans to generate positive social change."
"This class will focus on innovative thinking skills, personal narratives, and social interaction strategies and plans," according to its description.
MORE: University of Maryland offers 'Anti-Black Racism' minor
IMAGE: JackEmpireCTRL/Shutterstock
Like The College Fix on Facebook / Follow us on Twitter